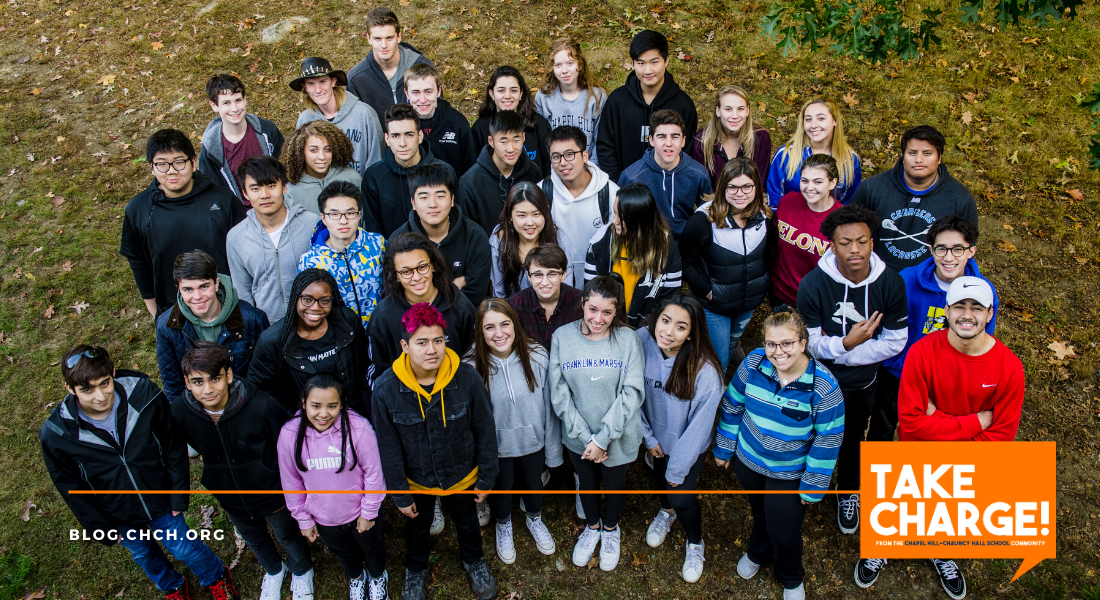 Dear Chapel Hill-Chauncy Hall School Class of 2020,
Over the past week, I have been fortunate to have had the chance to speak with a number of you as you prepared to leave the dormitories or returned to campus to gather belongings or help friends. These were worried and uncertain talks, and I was left without answers to most of your questions. I am sorry for that. You deserve to have a senior spring surrounded by your closest friends and teachers, making carefree and lasting memories. But as recent days have unfolded and the picture of this pandemic has become more daunting and stark, so has this vision of a traditional finish to your time at Chapel Hill-Chauncy Hall. I am incredibly sorry for this as well.
I have no doubt that your parents and families are equally disappointed: the culminating events and experiences of senior spring are moments where the adults in your lives are immeasurably rewarded with the perspective of having watched you learn and grow, fulfilling not only their love and dedication, but the hopes and dreams they've had for you from the beginning.
In hearing more and more stories of sadness from students and staff, I asked Dr. Conrad if I could reach out to you all to share our collective disappointment, but also to consider how we can move forward.
Although we won't be able to give you senior day on the lacrosse field or the thrill of the final curtain of a spring play, please know that your teachers, coaches, dorm parents, and advisors are behind you, preparing to deliver you the best spring they can under difficult circumstances. At the same time that we are thoughtfully gearing up for distance learning, we are also making plans for keeping you all connected to routines and traditions that foster community. Our community.
Senior presentations will continue, and your senior presentation advisors will be reaching out to help you reimagine this important capstone project and community-building event. You will also be hearing from club leaders, faculty advisors, coaches, grade level deans, and administrators about opportunities to stay connected to the work we do on a daily basis at CH-CH that extends beyond the walls of the classroom; from online workouts and training sessions to student clubs and student-led diversity workshops, faculty and staff are working to build some semblance of normalcy—albeit in a new forum and format—and to consider engaging ways to maintain community from afar.
If we seize this moment, I am hopeful that we will discover new ways to come together and stay connected. Please join me in looking for these opportunities, and please do not hesitate to reach out to me or a trusted advisor if you have an idea for how we can help. We are here to support you.
I look forward to the days ahead—to reconnecting with you all, supporting one another, and working together to make this a fulfilling and memorable spring.
Warmly,
Mr. Riggs
Director of 11th and 12th Grade Programs
Chapel Hill-Chauncy Hall is a coeducational day and boarding school located in Waltham, MA.