As technology advances, so does the way in which we learn. Over the years, I've discovered so many apps that have helped my students succeed in the classroom. Whether you'd like to improve the way you take notes, prepare for a quiz, or collaborate with others, there are apps that help make it easy. Here are a few of my favorites you should try before the new school year starts.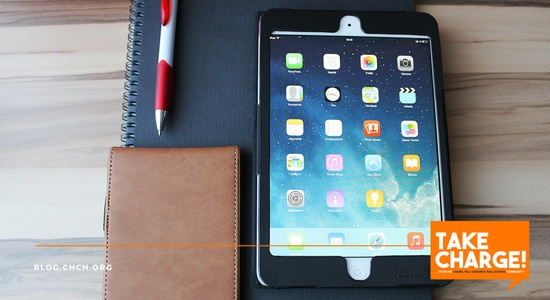 Quizlet is a helpful study tool for all subjects. Quizlet allows you to create your own or use already made study sets to help you prepare for quizzes, tests, or to just gain more information about a subject. You can make flashcards, games, diagrams, etc. to fit your specific subject needs. Teachers can also create quizlets for upcoming assessments and you can share your own material with classmates.
Notability is a note-taking app with superpowers! You can combine notes, pictures, and even highlight PDFs. It is a great app to organize your materials, especially if you prefer taking notes on a device rather than paper. Another great feature of Notability is the accessibility. All content you create on the iPad is also available on your laptop and phone, no copy and paste required!
Do you ever get distracted by everything else on your devices and lose track of the work you're doing? The 30/30 app is here to help! The idea behind the 30/30 app is that you are working on (just) one task for 30 minutes with no interruptions. Once 30 minutes is over, you get another 30 minutes to take a break, change it up, and clear your mind. Students daily schedule at Chapel Hill-Chauncy Hall is similar to the 30/30 app, 75 minutes of work followed by 15 or 30 minute assembly, club, or office hour. This schedule minimizes distractions and allows students to develop effective time management skills.
Desmos has proven to be a VERY helpful tool for my students. Simply put, it's a great way for them to practice solving equations and graphing data while not in class. Thanks to Desmos, we have the ability to create interactive activities for our students, allowing them to work together in and outside the classroom. Not to mention, students can be given feedback on their work in real time.
If you choose to download only one app from this list, make sure it's Google Drive. Google Drive allows you to have easy access to all your documents by storing them in one location. You can create folders for subjects and have the capability to use Google Slides, Sheets, and Forms. Also, Drive proves you with the ability to share your work with your teachers and classmates, increasing collaboration and on-time submission.
The TTS Reader is a text-to-speech tool which can read any text out loud with natural sounding voices. This app is great, especially for students who don't always enjoy reading or find it takes them longer to get work done by having to both read and process. You're able to highlight the text you want to listen to and select the speed at which it's read, allowing you to follow along at your ideal pace. Another cool feature is being able to proofread your own work by importing it into the app and having the TTS Reader read it back to you!
With these apps, you'll be organized and ready to take on the new school year!
Do you have an app that is helpful for students? Let us know in the comments.