Since joining the CH-CH community in 2010, Ashley Balaconis has made a big impact on campus. From teaching Skills and Academic Support to coaching soccer and basketball, even taking on the role of Dean of Faculty. Year after year, students return to campus to discuss the life-changing influence Ashley had on their teenage years. Outside of the CH-CH campus, Ashley advocates for the safety and well-being of children in local neighborhoods.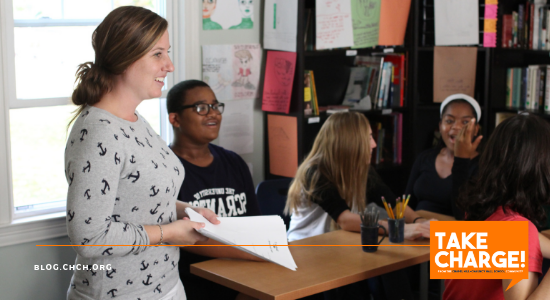 Experiences both inside and out of the classroom allowed Ashley to realize how advocacy can truly change lives.
While finishing her Masters of Education in Moderate Disabilities at Lesley University, Ashley discovered a position at Chapel Hill-Chauncy Hall on the Association of Independent Schools in New England's website. After doing some research, she felt it would be a good fit, based on her experience attending independent schools growing up and the connections she built with educators in small classroom settings.
An Advocate in the Classroom
A significant portion of Ashley's teaching philosophy is understanding every child is smart, has potential, and is reactive to elements which occurred during their lives. "My job, as an educator, is to support my students in breaking down the walls that prevent them from being successful, guide them to make smart choices, and be their cheerleader," she said.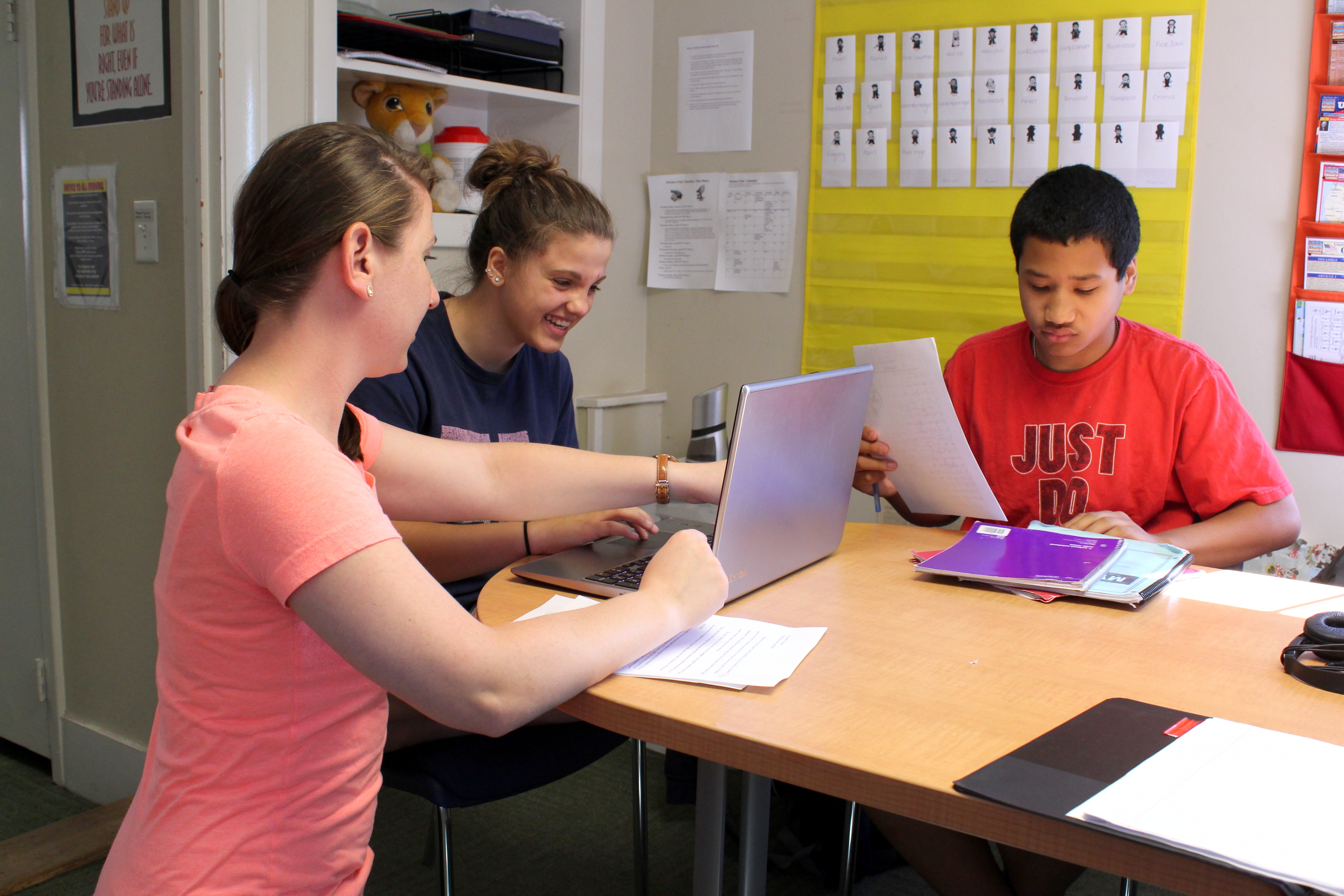 As CH-CH's Dean of Faculty, Ashley makes great effort to be the educator she didn't have growing up. "I wish I had a trusted adult, someone who would give me constructive feedback, while talking through the challenges I faced daily in high school, both academically and socially." This determination allows students in Ashley's classroom feel heard, respected, and confident by the end of every block.
An Advocate in the Community
Ashley also strives to be an advocate not only for CH-CH students, but also her local community.
As a lifelong Boston resident and recent South Boston local, Ashley Balaconis feels an overwhelming sense of community and commitment in the 617. But after two motor vehicle accidents occurred last summer from reckless speeding, Ashley knew something had to be done to protect the residential roads of "Southie". Her friends had similar mindsets.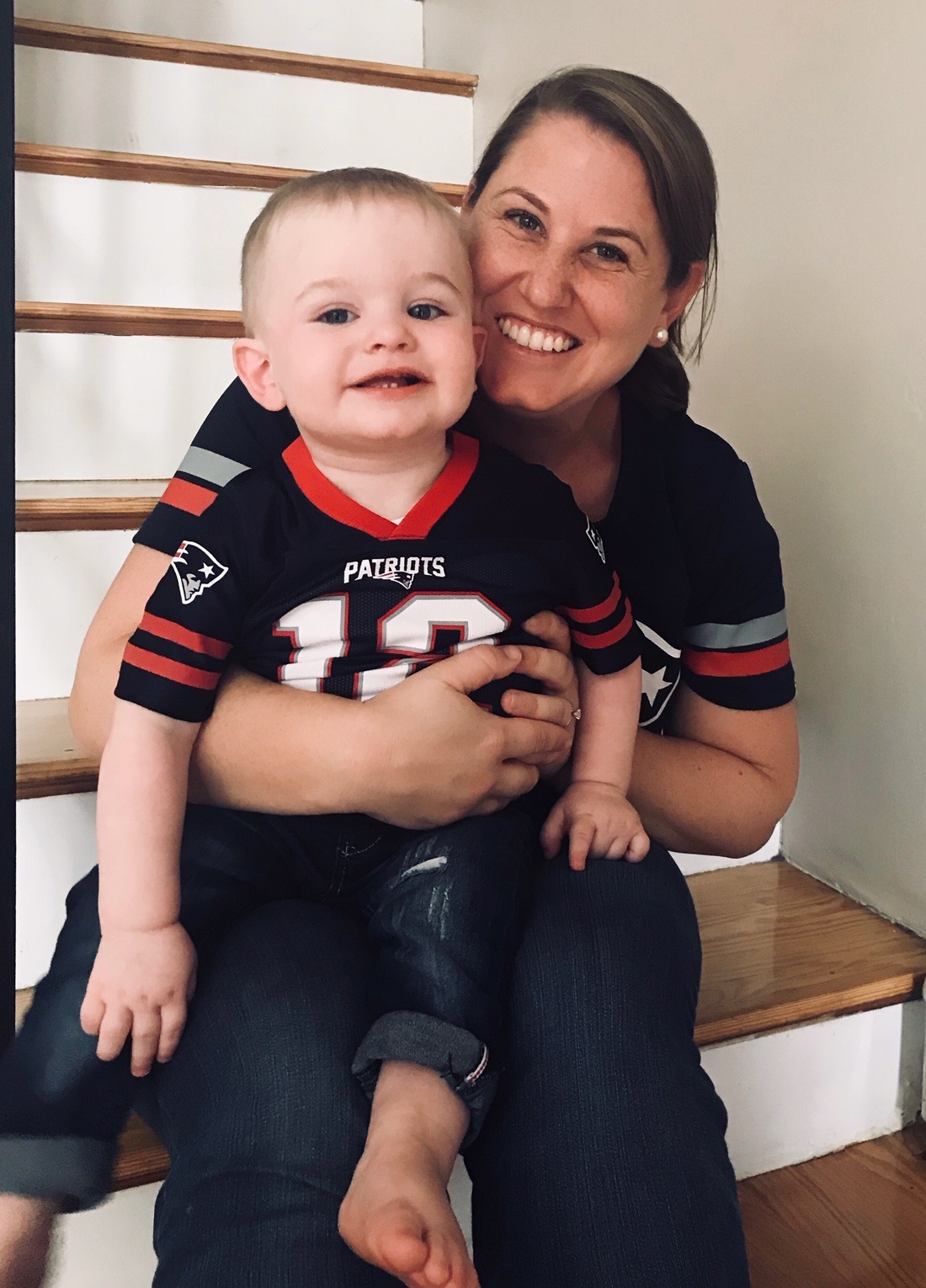 "I'm the mother of a small child, there are tons of babies, infants, and toddlers in this neighborhood," she said. In early August, Balaconis and friends organized a march through the community demanding street safety and stricter speed limits.
Balaconis created hundreds of neon T-shirts that read "Drive Slow", which she handed out to the residential marchers, noting "Probably one of the most important things I've ever done." The shirts were free, with a suggested donation benefiting the Joy Fund of a victim.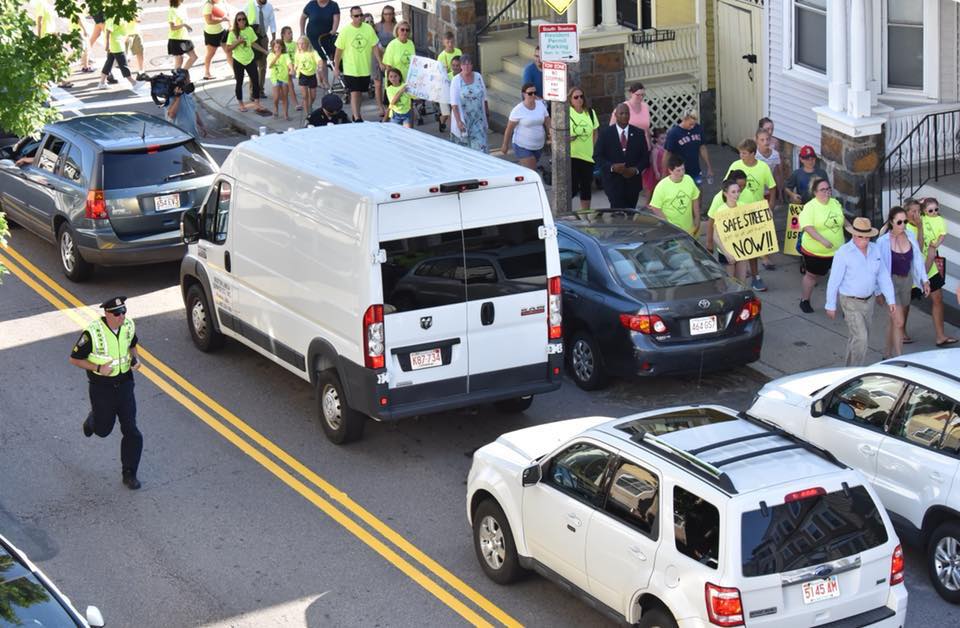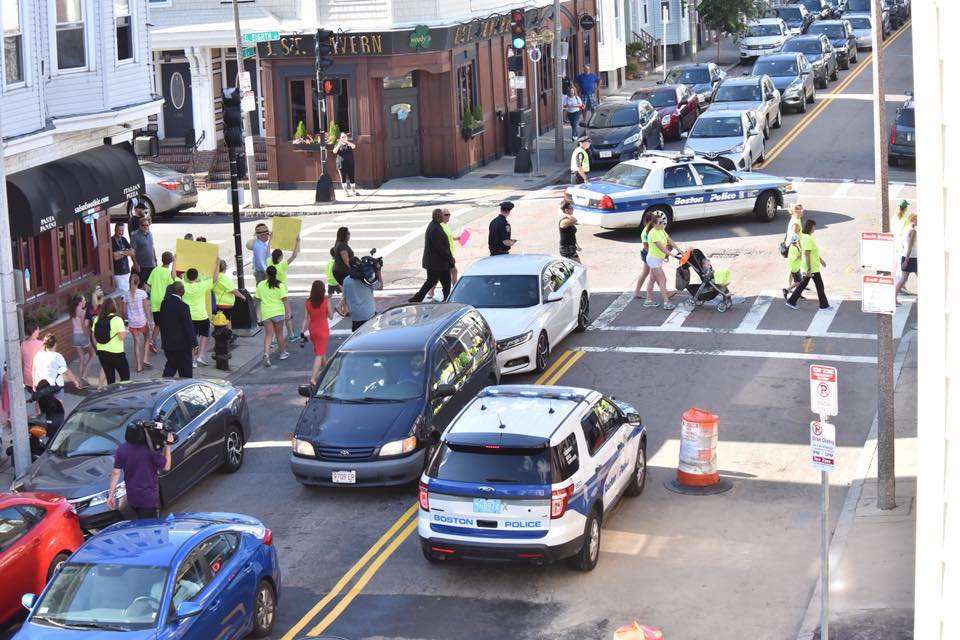 Advocating for the greater good of the community and its members, whether it be at CH-CH or South Boston, is something that Balaconis will always continue to be passionate about.
"It's important to focus on the bigger picture. Whether that be teaming up with a student and their parents to build self-confidence or being a proactive resident in my neighborhood – I find happiness and fulfillment in the success of those I've helped through any sort of personal challenge."
Ashley Balaconis is the Dean of Faculty at Chapel Hill-Chauncy Hall School in Waltham, MA.