On Wednesday, August 29, Chapel Hill-Chauncy Hall School broke ground on their $5.5M re-imagination of their historic building for the visual and performing arts, the Barn. As a result of CH-CH's Building Creativity Campaign, the School will add 9,000 square feet, including a new theater, new music classroom space, expanded state-of-the-art studio spaces, and a glass atrium gallery, creating a 22,000 square foot center for the arts.
This complex will facilitate expanded opportunities for CH-CH's faculty and students, as well as collaboration with schools and organizations beyond their 42-acre Waltham campus. Speakers at the groundbreaking included business leaders and contractors from Waltham, as well as the Head of School, Dr. Lance Conrad.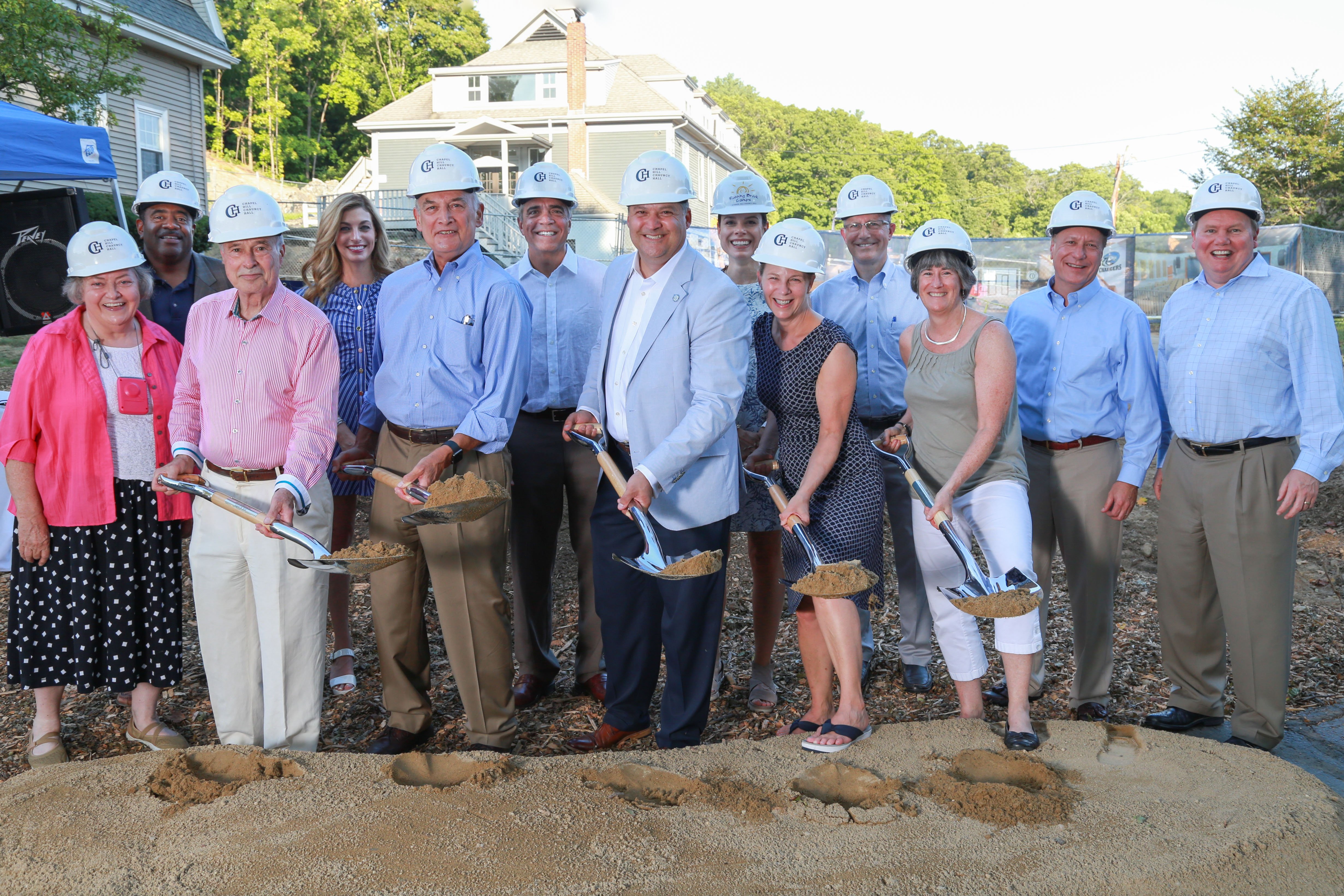 "Today we celebrate the groundbreaking for the re-imagined and renovated Barn, the home of our outstanding visual and performing arts program," remarked Conrad. "We've assembled an amazing team for this project, including Costa Architects and Delphi Construction from Waltham. I want to thank everyone that has a hand in enabling the School to reach this milestone in the Barn's re-imagination."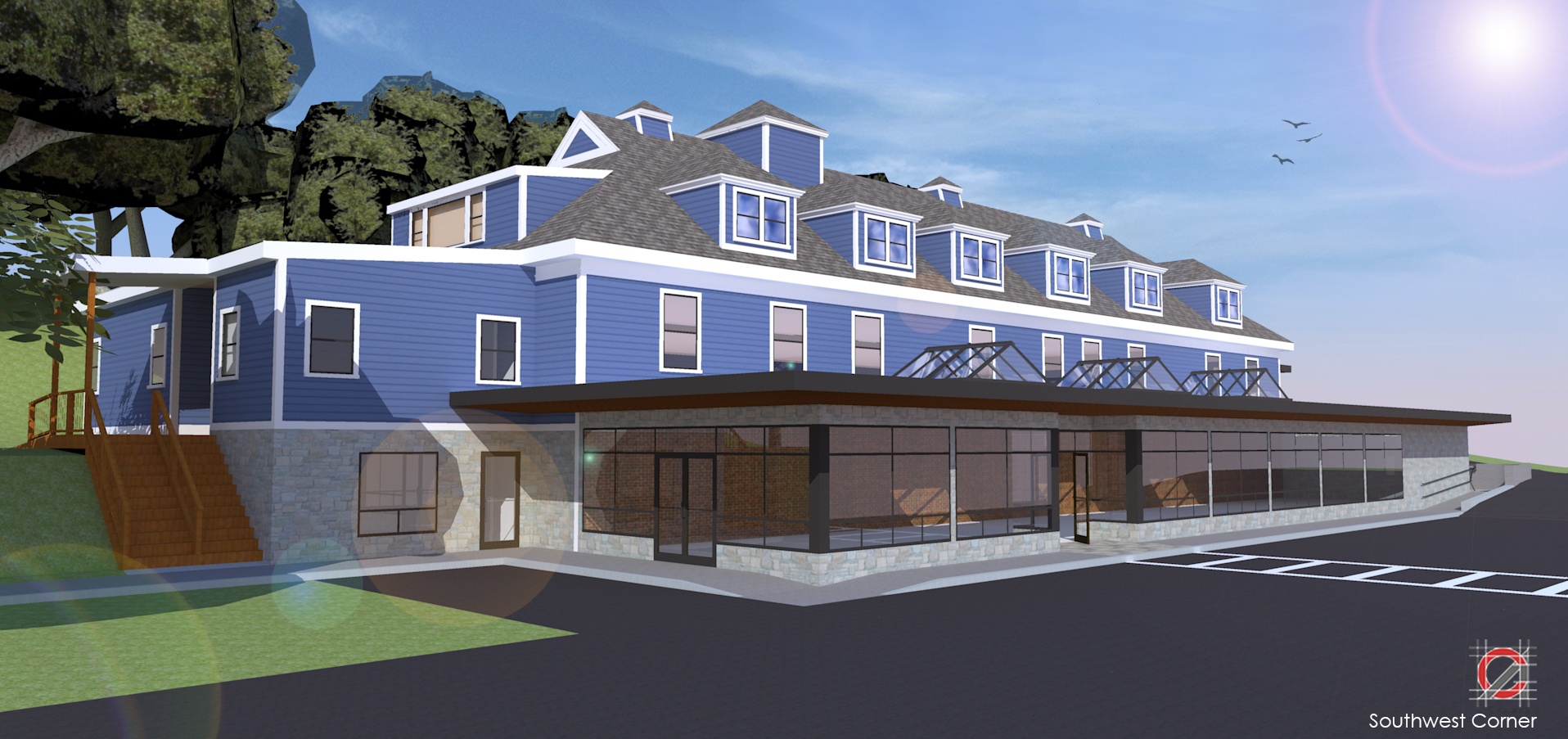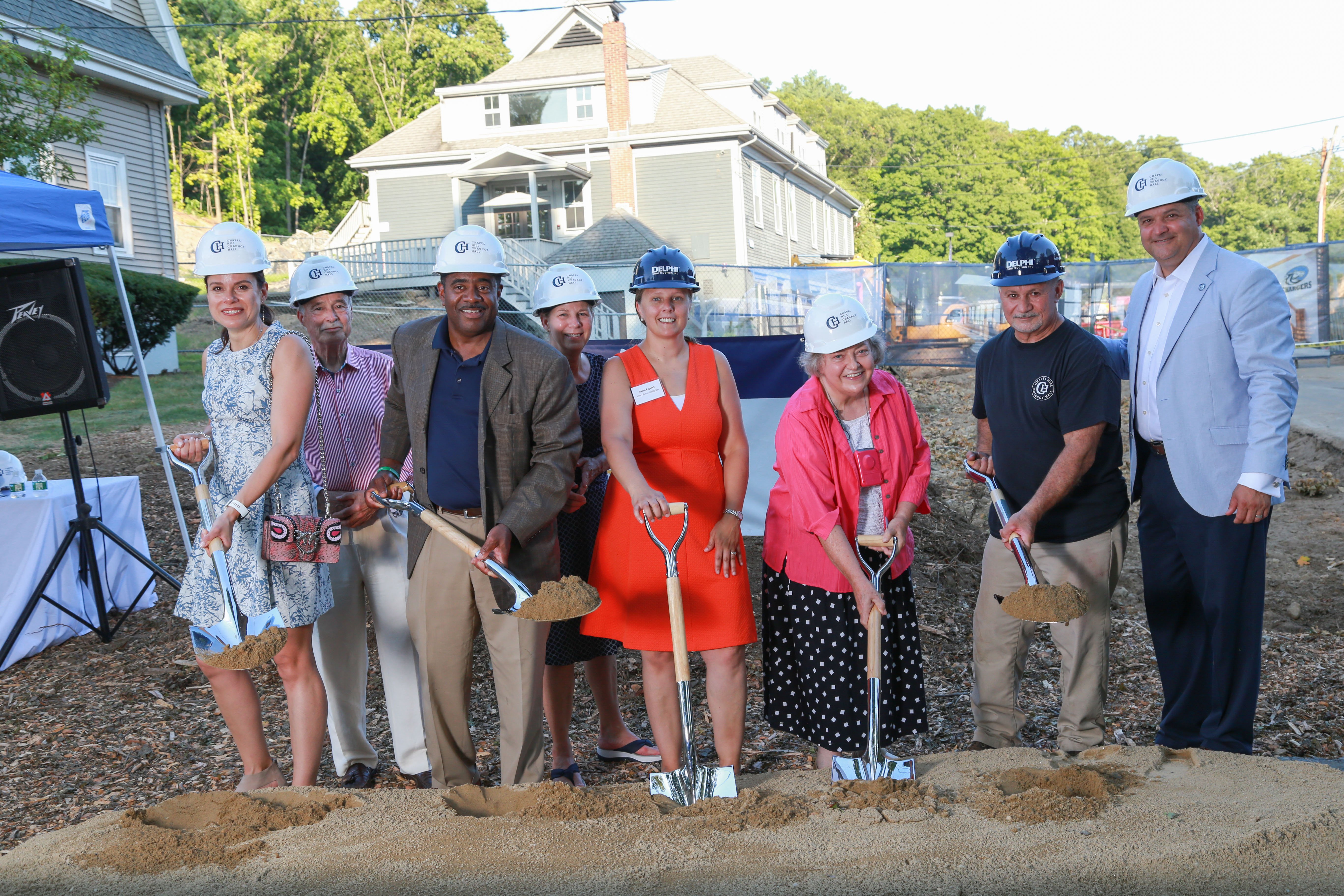 Over 150 members of the Chapel Hill-Chauncy Hall School community attended the ceremony, including Chair of the Building and Grounds Committee and Board Treasurer, Alden Harrington, who appreciated the dynamic initiative. "A building is a building. It comes to life when it's filled with inspiring teachers and excited students. When people are striving...more learning takes place than in a static classroom," stated Harrington, who grew up on the CH-CH campus 60 years ago before attending Harvard University.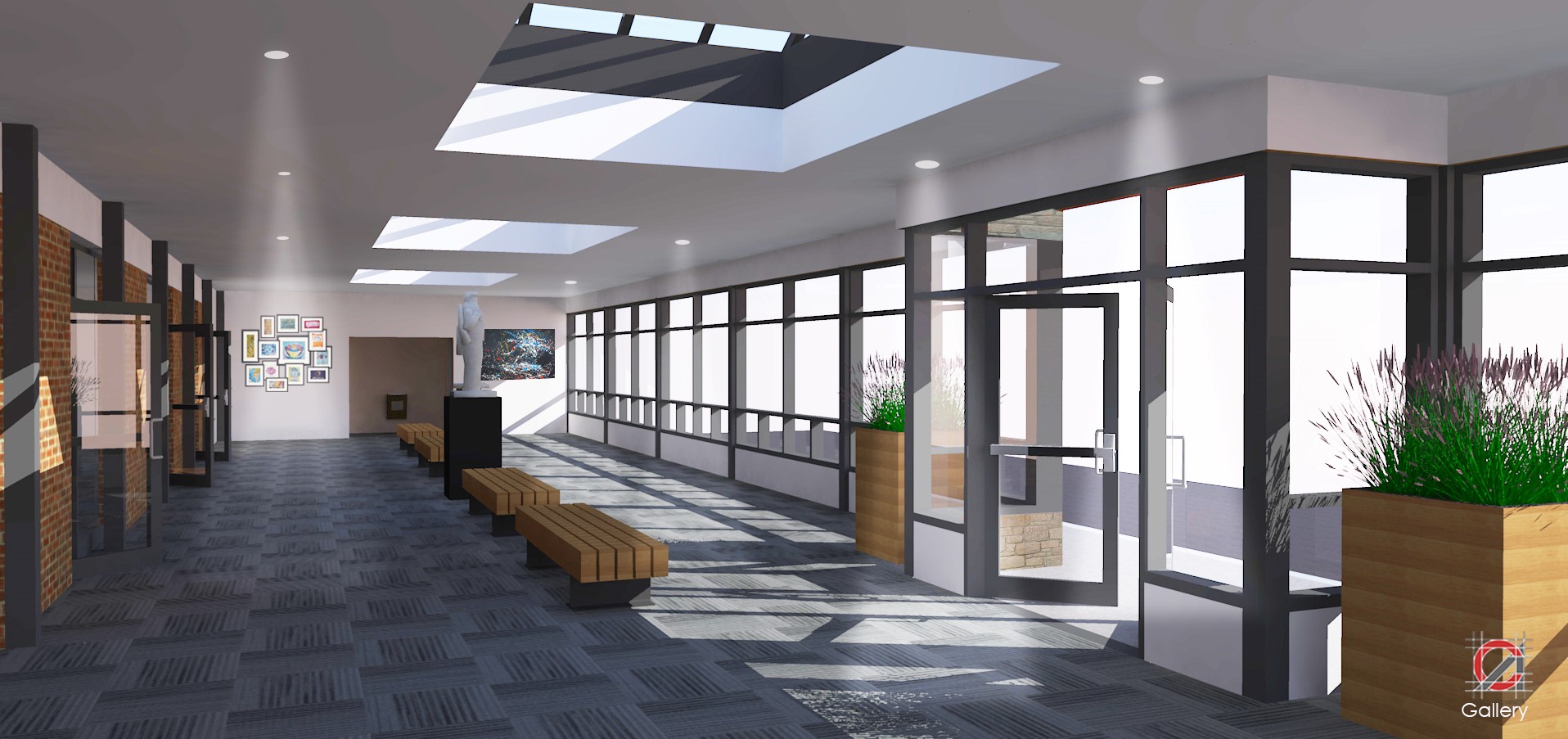 Delphi Construction Chief Operations Officer, Keith Shaw, expressed excitement in turning the School's vision into reality, "Throughout this project, we've learned about the history of the Barn and what it means to the community and those who call Chapel Hill-Chauncy Hall home," said Shaw. "We appreciate the responsibility, Delphi has in making sure the future of the Barn is as impactful as its past."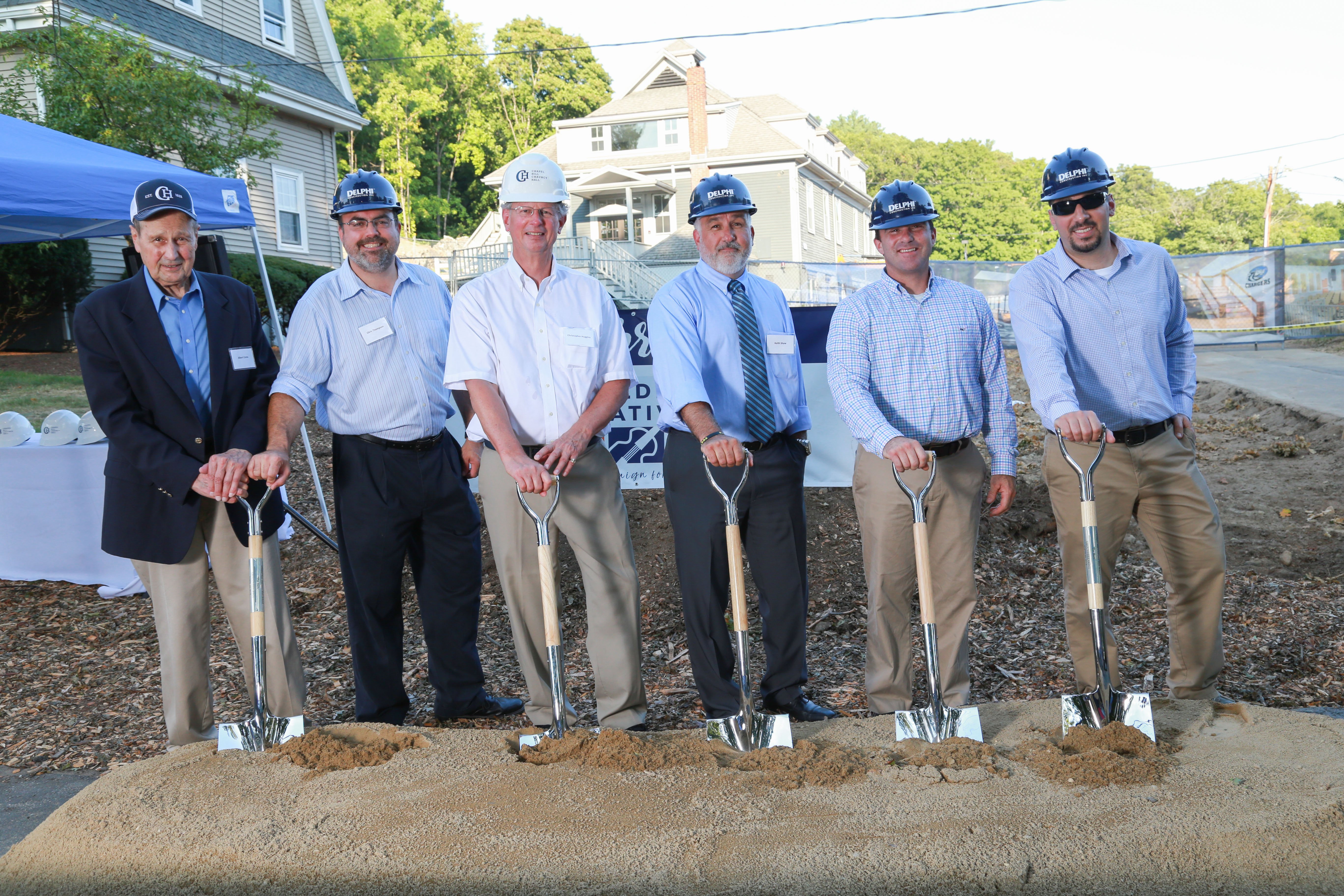 CH-CH has reached this milestone through the generosity of their community. Trustee and Campaign Committee member Chuck Black commented, "We started the Building Creativity Campaign in April 2017, raising over two million dollars towards the $2.5 million fundraising goal."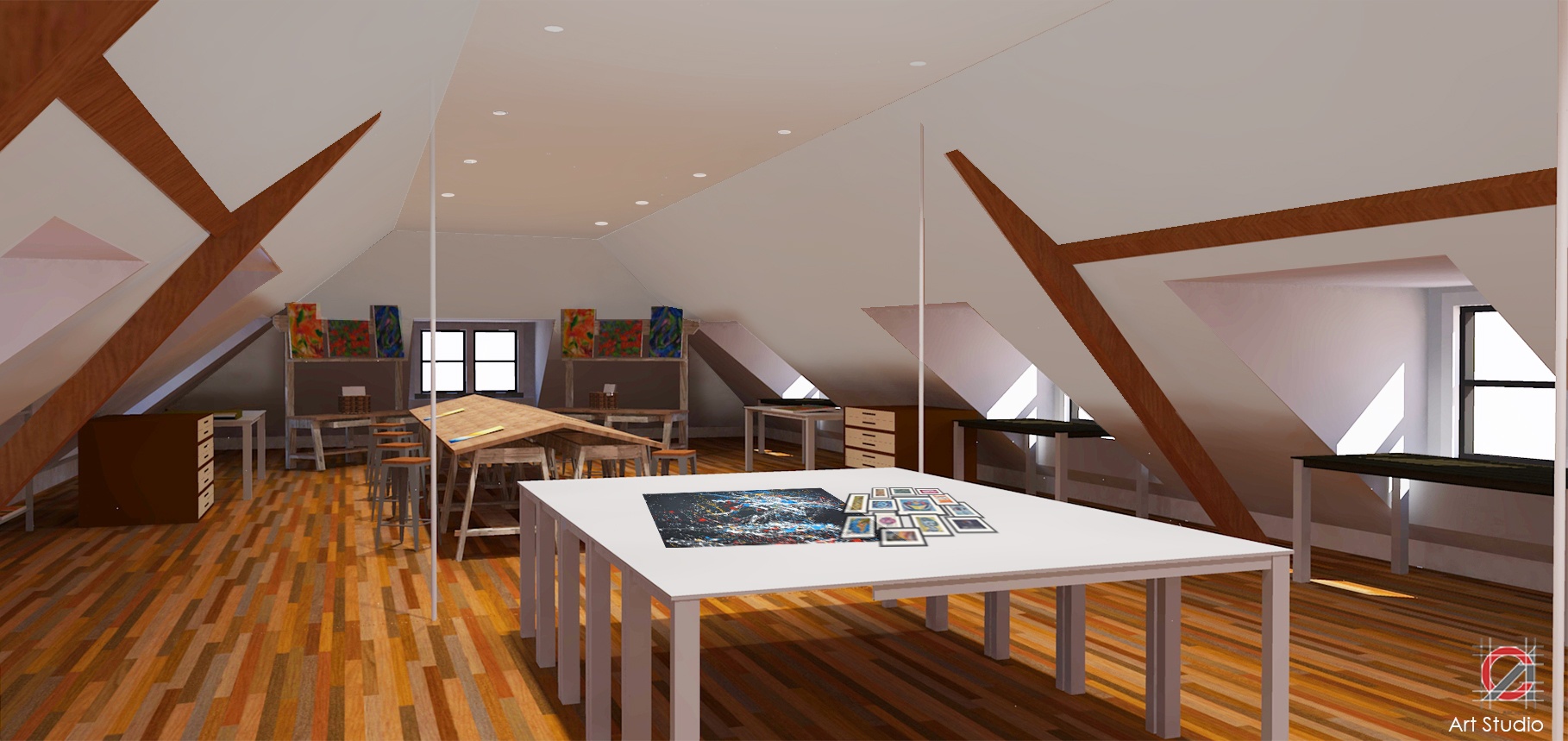 The reimagined Barn is expected to open its doors in the fall of 2019. To learn more, and support CH-CH's Building Creativity Campaign, visit www.chch.org/buildingcreativity.