When it comes to Homecoming, you probably think of being back on campus, meeting students and faculty, and seeing your former school in-person. This year, CH-CH's Alumni Homecoming had to be adjusted slightly due to COVID. We felt it was more important than ever to bring alumni together, attend classes, and see their former stomping grounds. After a few brainstorming sessions, we decided to host a virtual homecoming week through Zoom to accommodate as many different schedules and timezones as possible!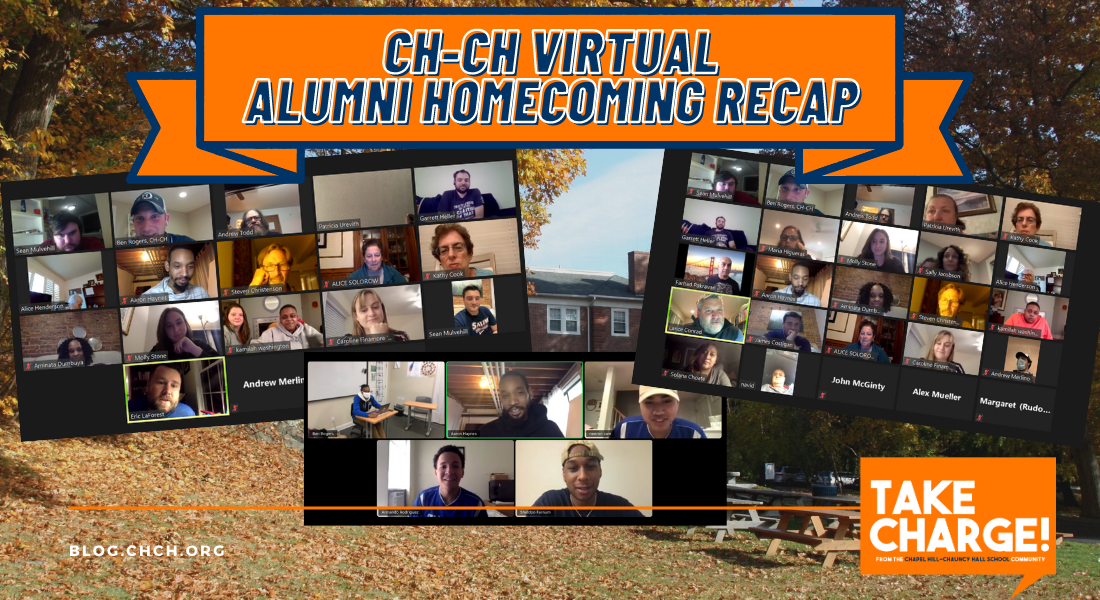 Between October 5-8, 2020 alumni were able to return to CH-CH virtually. Throughout the week, alumni were able to participate in the following:
Skills and Academic Support Class
Chemistry Class
Digital Photo I and II Class
A Theater Rehearsal
Admissions-Style Campus Tour
An All Alumni Casual Conversation
Kathy Cook '64 attended Alice Solorow's Digital Photo I and II Class and said, "The Digital Photo I and II class was awesome and the instructor was great. I wish I had had a class like that when I attended Chapel Hill!" Allowing alumni to attend classes gave them a perspective on what happens here on campus daily.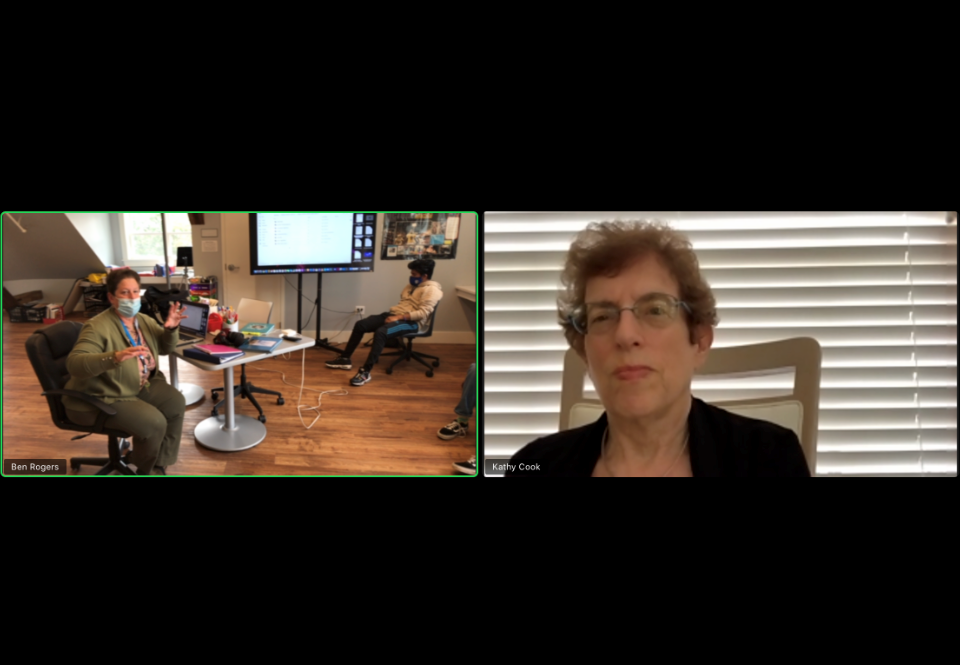 (L) Alice Solorow and Kathy Cook '64 - Digital Photo I and II Class
Alumni attending a Skills and Academic Support class, taught by Ty DeWitt '14…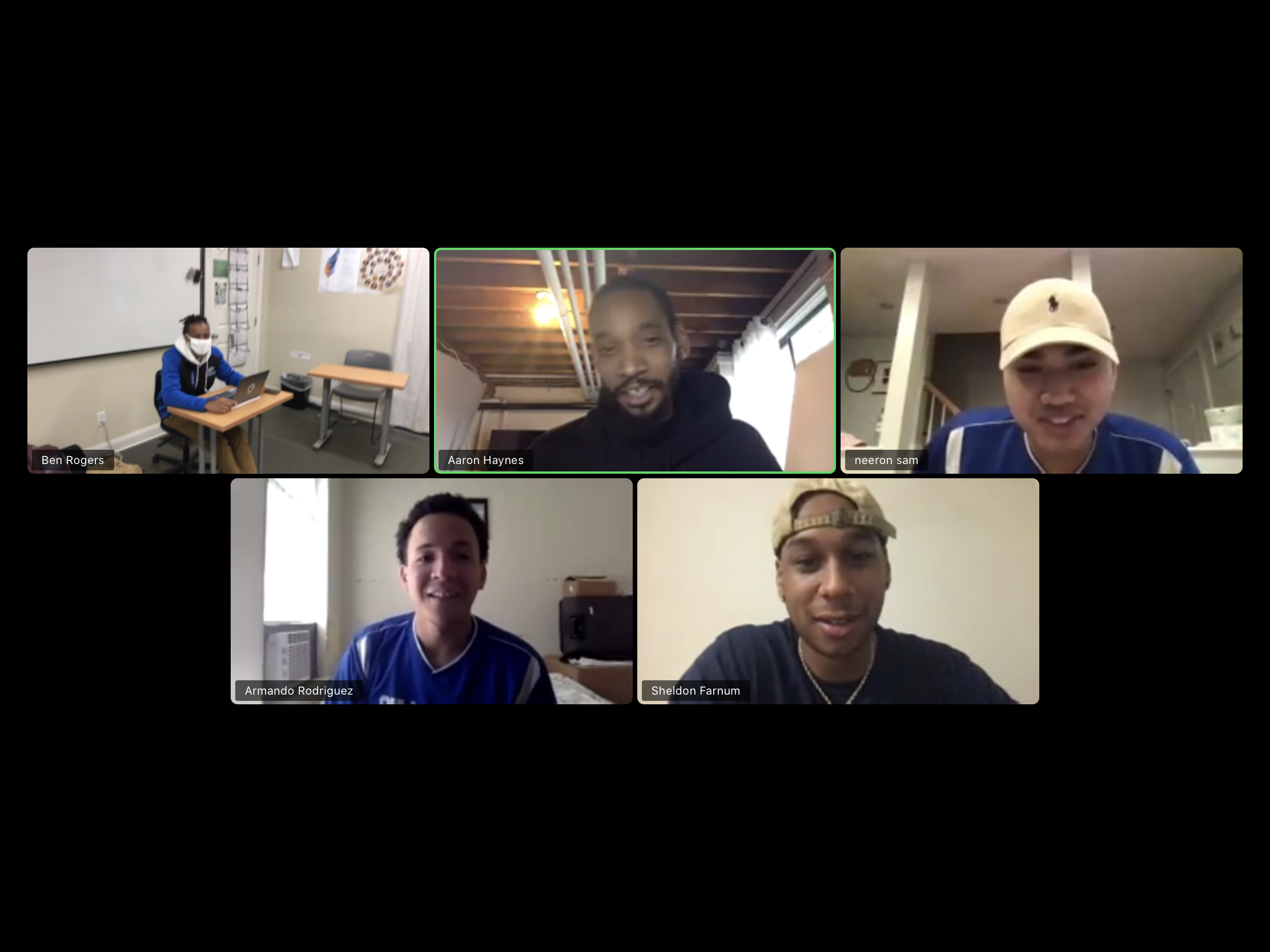 L) Ty DeWitt '14 (SAS teacher), Armando Rodriguez '13, Sheldon Farnum '13, Aaron Haynes '11, and Neeron Sam '13
Alumni attending Bill Gostylo's Chemistry class…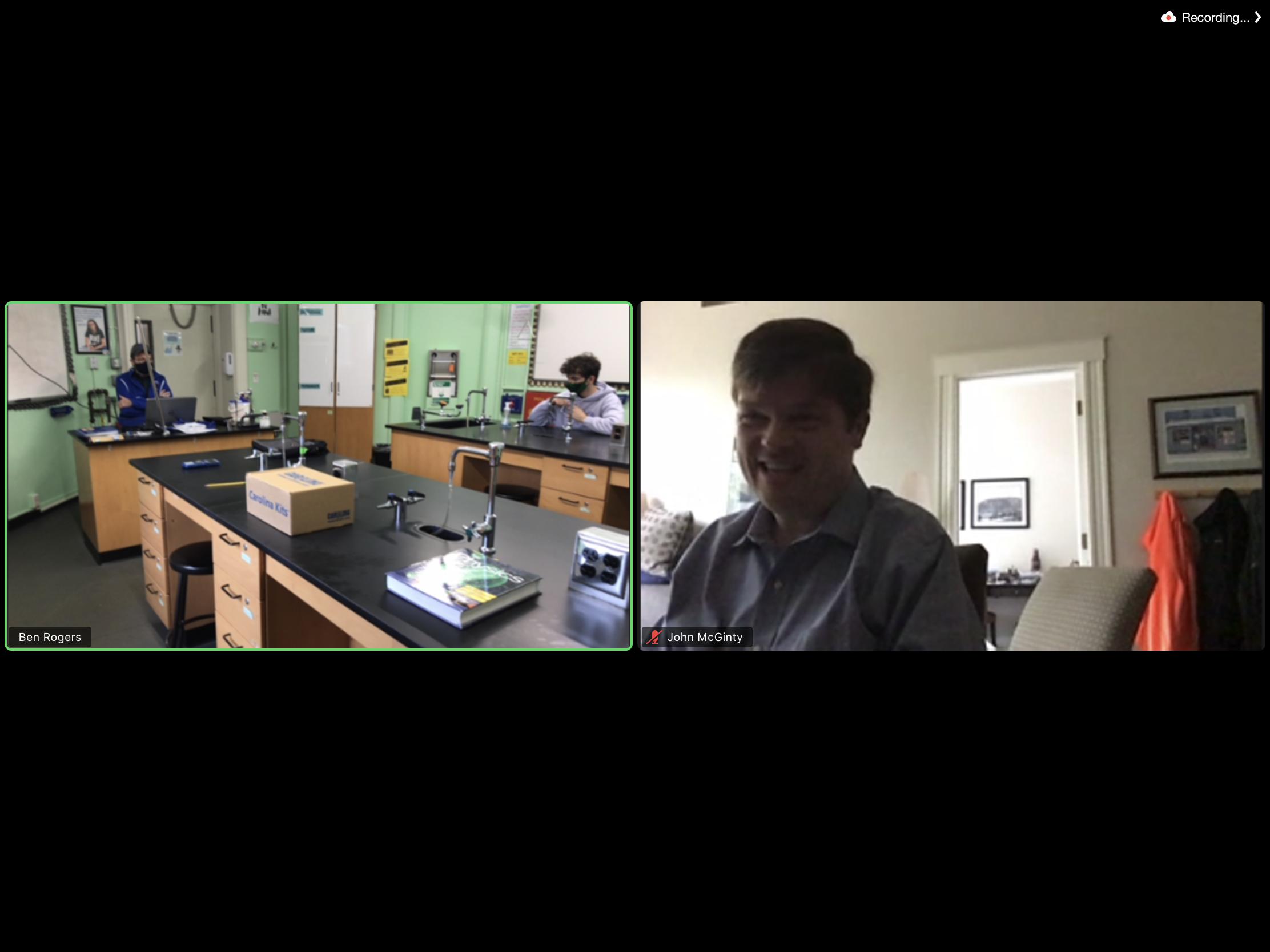 (L) Bill Gostylo and John McGinty '97
Alumni also attended a rehearsal of the fall theatre production. CH-CH Theatre Director, Bekah LaCoste, encouraged our alumni to participate in their group discussions and even try some acting exercises.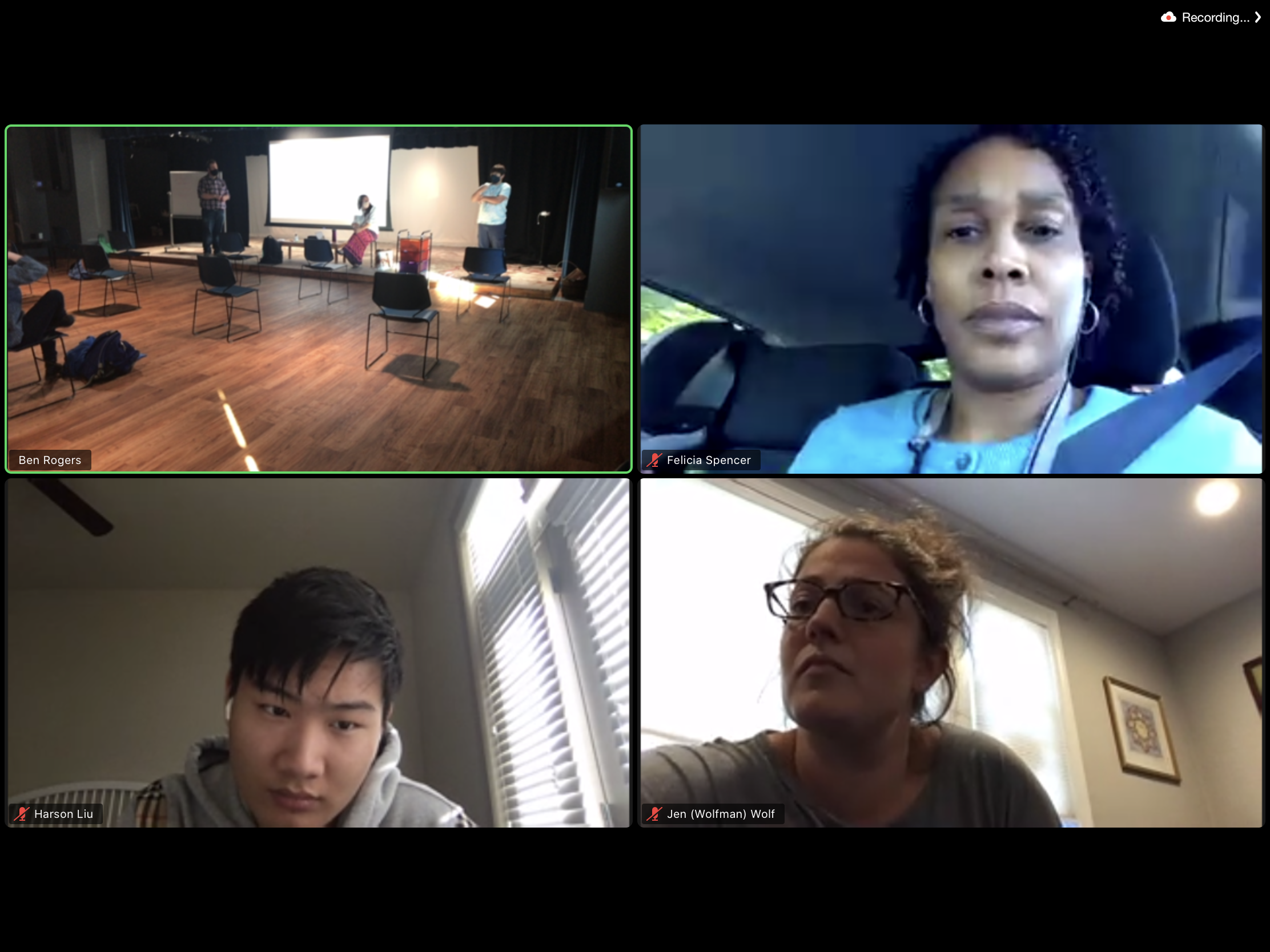 (L) Harson Liu '20, Jen Wolf '05, and Felicia Spencer '95
In addition to attending classes and an after school activity, alumni were also allowed to take a virtual admissions-style tour of campus. During this tour, alumni saw all of the school's new improvements as well as a look inside our buildings. Ken Goodwin '63 stated on his tour, "I am so impressed with all of the improvements. This tour brought back so many wonderful memories!"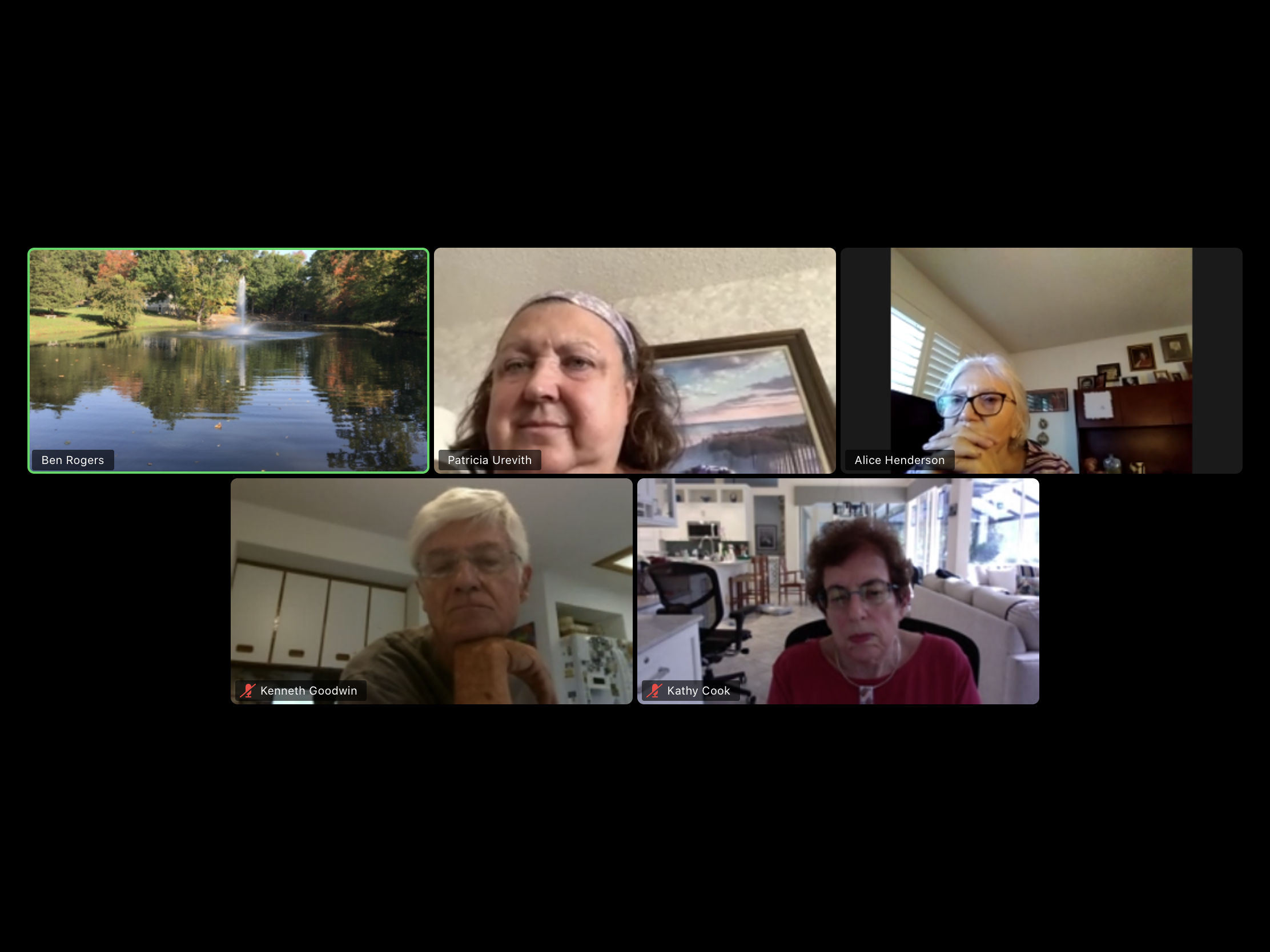 (L) Pat Urevith '70, Alice Henderson '70, Ken Goodwin '63, and Kathy Cook '64
For our final event, the All Alumni Casual Conversation, alumni from the 1950s – 2010s were able to reconnect and discuss their time at CH-CH. Even though they were at CH-CH during different decades, their stories were so similar. During this session, attendees reconnected and told stories of their time on campus. We also had a few surprise guests, current faculty/staff members, Steven Christenson and Alice Solorow, Head of School Dr. Lance Conrad, Ed.D., as well as former history faculty member Eric LaForest.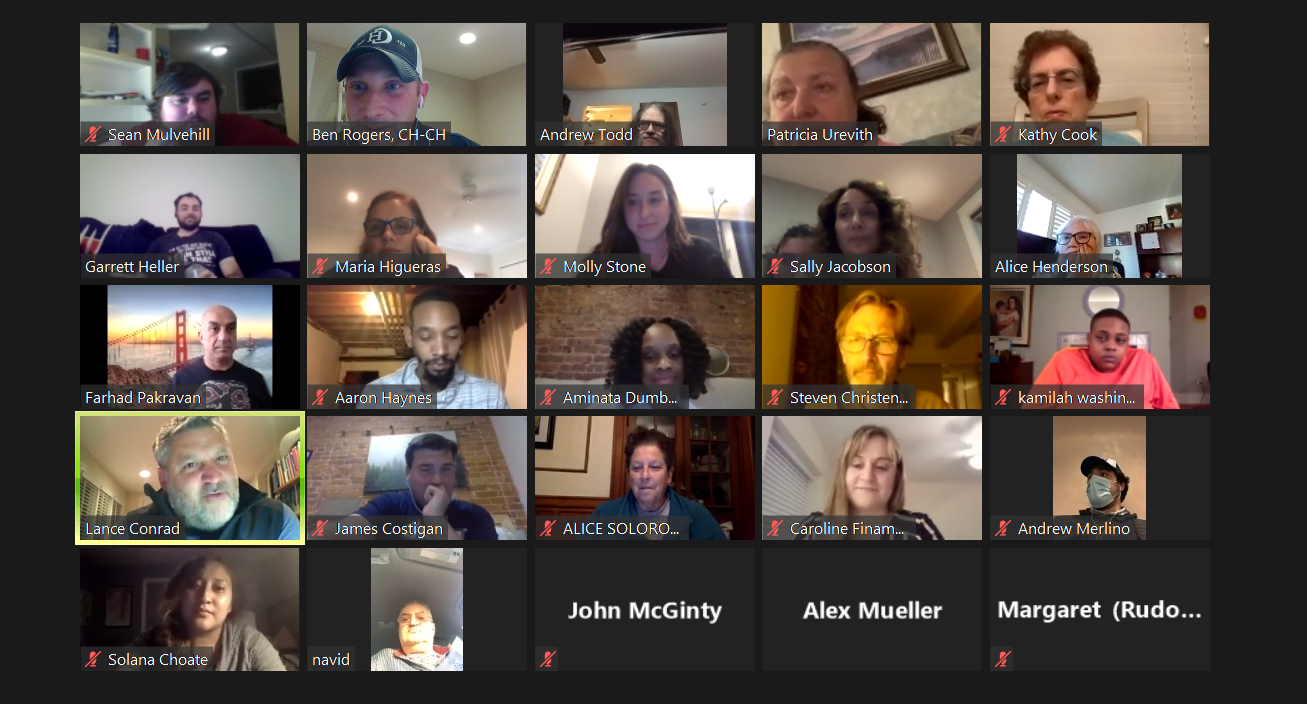 (L) Sean Mulvehill '10, Ben Rogers, Andrew Todd '76, Pat Urevith '70, Kathy Cook '64, Gary Heller '10, Maria Higueras '75, Molly Stone '11, Sally Jacobson '89, Alice Henderson '70, Farhad Pakravan '75, Aaron Haynes '11, Mimi Dumbuya '10, Steven Christenson, Kamilah Washington '10, Sarah McGowan '10, Lance Conrad, James Costigan '10, Alice Solorow, Caroline Finamore '13, Andrew Merlino '12, Solana Choate '11, Navid Shahvali '75, John McGinty '97, Alex Mueller '99, and Margaret (Rudolph) Rice '54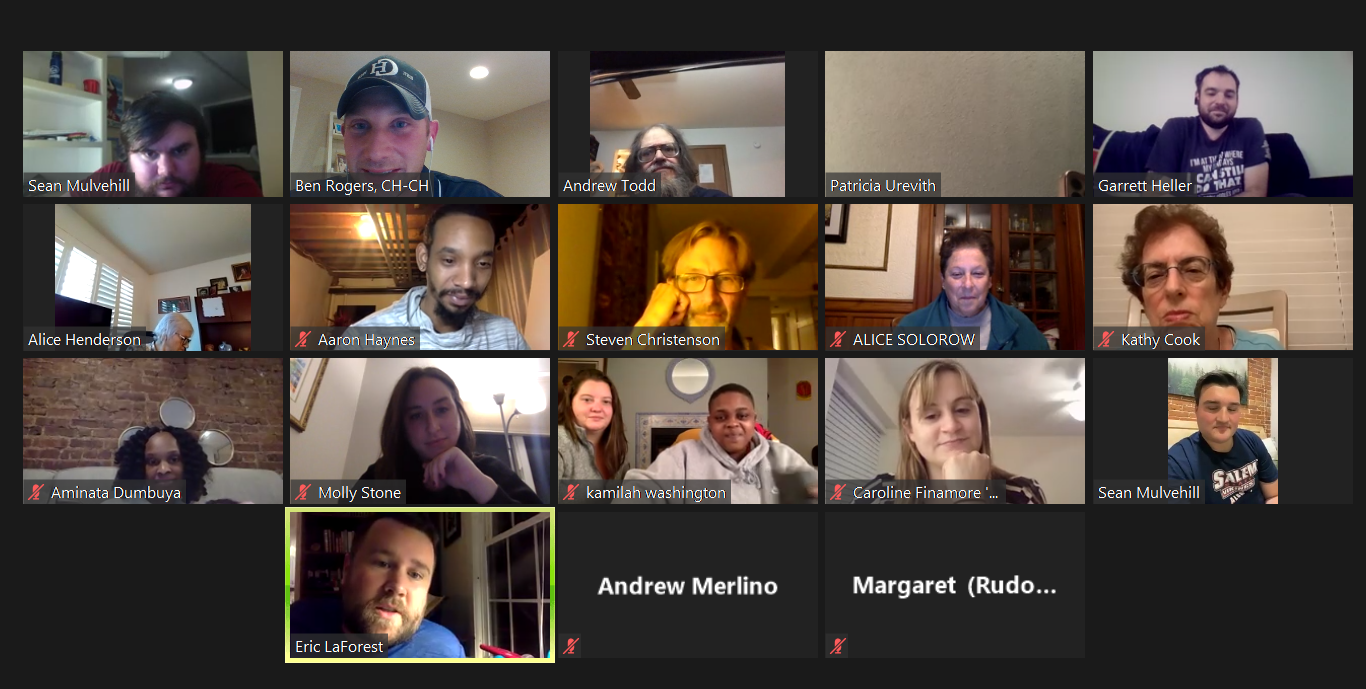 Alumni Homecoming was a great week filled with stories of the past and lots of laughs. We encourage you to attend a future virtual event (via Zoom) and reconnect with former classmates and teachers – we will be hosting a lot more this year. This will always be your school and we want you to always be a part of it!
Until the next zoom gathering/reunion…
GO CHARGERS!
Ben Rogers is the Director of the Annual Fund at Chapel Hill-Chauncy Hall School. Learn more and get involved with alumni events and see what's happening with your former classmates.