In its mission, Chapel Hill-Chauncy Hall, "challenges young men and women to realize their individual potential, experience academic success, and develop moral strength and personal integrity." Part of this work involves helping students experience and learn from the world beyond the boundaries of our 42-acre campus.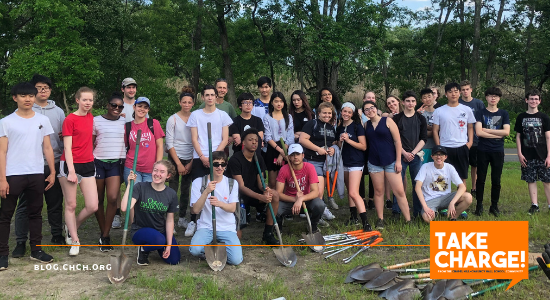 For several years, students have been required to complete a specified number of hours of service each year. Some students choose to explore an array of activities, both on and off campus, while other students devote their time to one organization or cause.
On campus, the Admissions Office would be at a loss without the many volunteer hours of the members of the Cavalry, the student tour guide club. Over the past two years, students have served locally at Creative Start Daycare, Drumlin Farms, the Cambridge Center of Chinese Culture, Lovelane Special Needs Horseback Riding Program, and Centre Street Food Pantry, to name a few. Other students have gone further afield giving their time to organizations in New Hampshire, Tennessee, Louisiana, China, and Vietnam.
CH-CH has established defined relationships with two local organizations, Bristol Lodge Soup Kitchen and Cradles to Crayons. The School sponsors visits to both organizations throughout the year, and all students, faculty, and staff are encouraged to serve at both places.
The Bristol Lodge Soup Kitchen, Located at the Immanuel United Methodist Church on Moody Street, just a few miles from the CH-CH campus, has been helping Waltham residents for thirty years. Every month, a group of students, faculty, and staff visit the soup kitchen. Since volunteers are expected to provide the food for the meal, CH-CH is particularly fortunate to have the help of FLIK Independent Dining, the School's food service provider. once a month Chef Jason and his crew prepare a wholesome meal that is transported to the church where it is served to guests by CH-CH volunteers. The guests are incredibly gracious and appreciative, always sending their compliments to the chef and thanking the volunteers.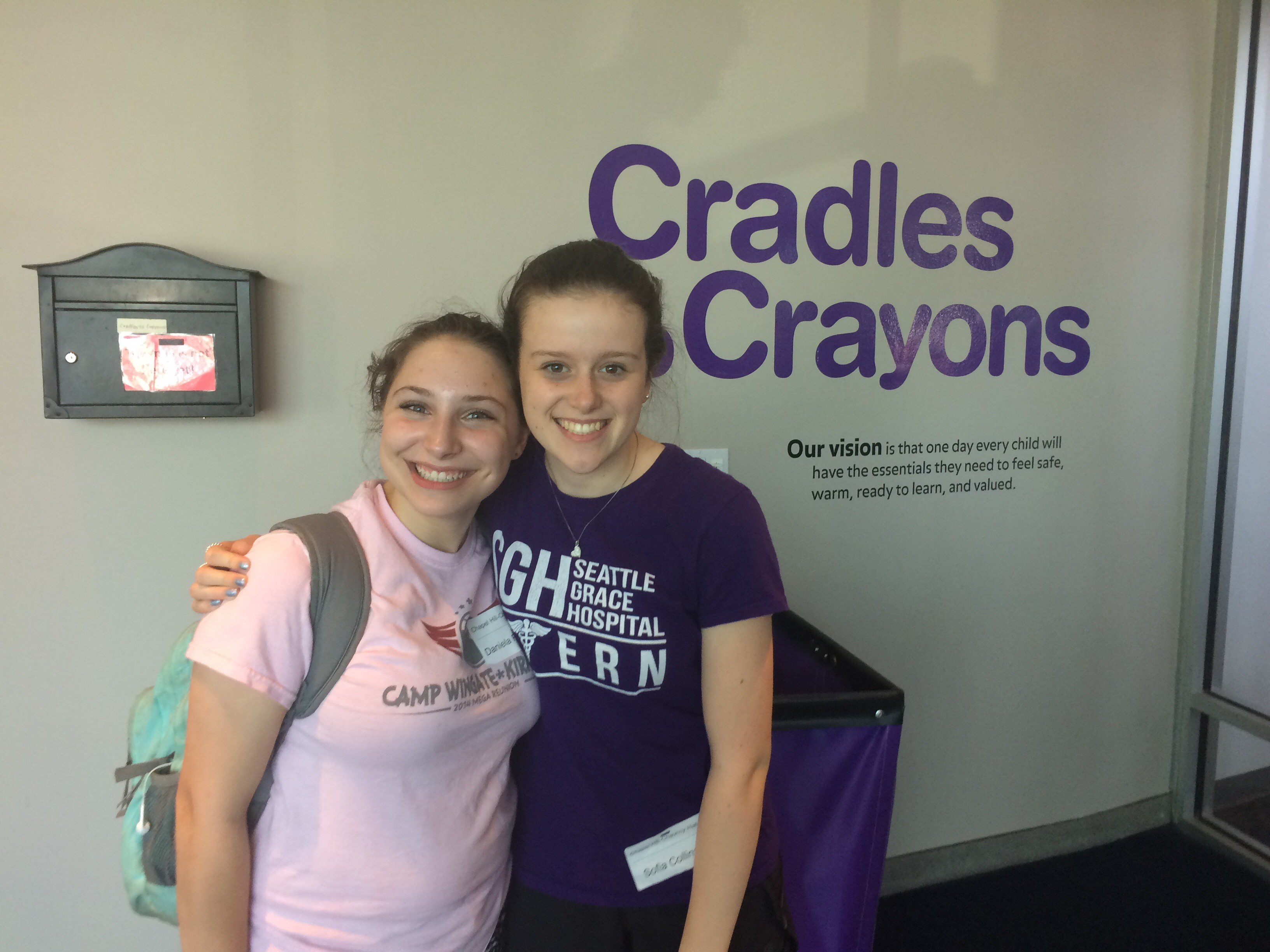 Cradles to Crayons, another local non-profit, "provides children from birth through age 12, living in homeless or low-income situations, with the essential items they need to thrive – at home, at school and at play." At the Giving Warehouse in Brighton, Cradles to Crayons relies on volunteers to sort, organize, and package clothes, shoes, toys, books, and more into packs which are distributed to children in Massachusetts. In addition to several weekend volunteer shifts, the 9th and 10th grade classes each take trips to the warehouse to work and learn about how the organization strives to help more and more children in need each year. To achieve this goal, Cradles to Crayons relies on donations of new and nearly new items, and at the end of the 2017-18 school year, CH-CH made a significant donation of clothing, shoes, and bedding with items provided by boarding students and on-campus families.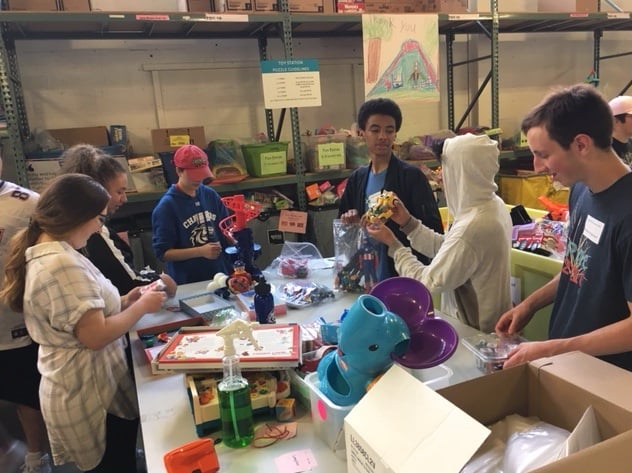 This school year, Chapel Hill-Chauncy Hall has taken its next steps to enhance the community service program by transferring it to the online forum, Track It Forward. This platform was created to streamline every aspect of service - from opportunity searches to online tracking and benchmarks. As a school, CH-CH continues to encourage students to form lasting and meaningful relationships with our community by completing service projects of various types and reflecting on each experience within our shared platform.
Bekah LaCoste is the Community Service Coordinator and Theatre Program Director and Kelly Walsh is the Director of 9th and 10th Grade Programs at Chapel Hill-Chauncy Hall School. Learn more about the incorporation of community service in CH-CH's curriculum.