On Saturday, June 4th, Chapel Hill-Chauncy Hall School recognized the thirty-nine graduates of the Class of 2022 in its 194th commencement ceremony.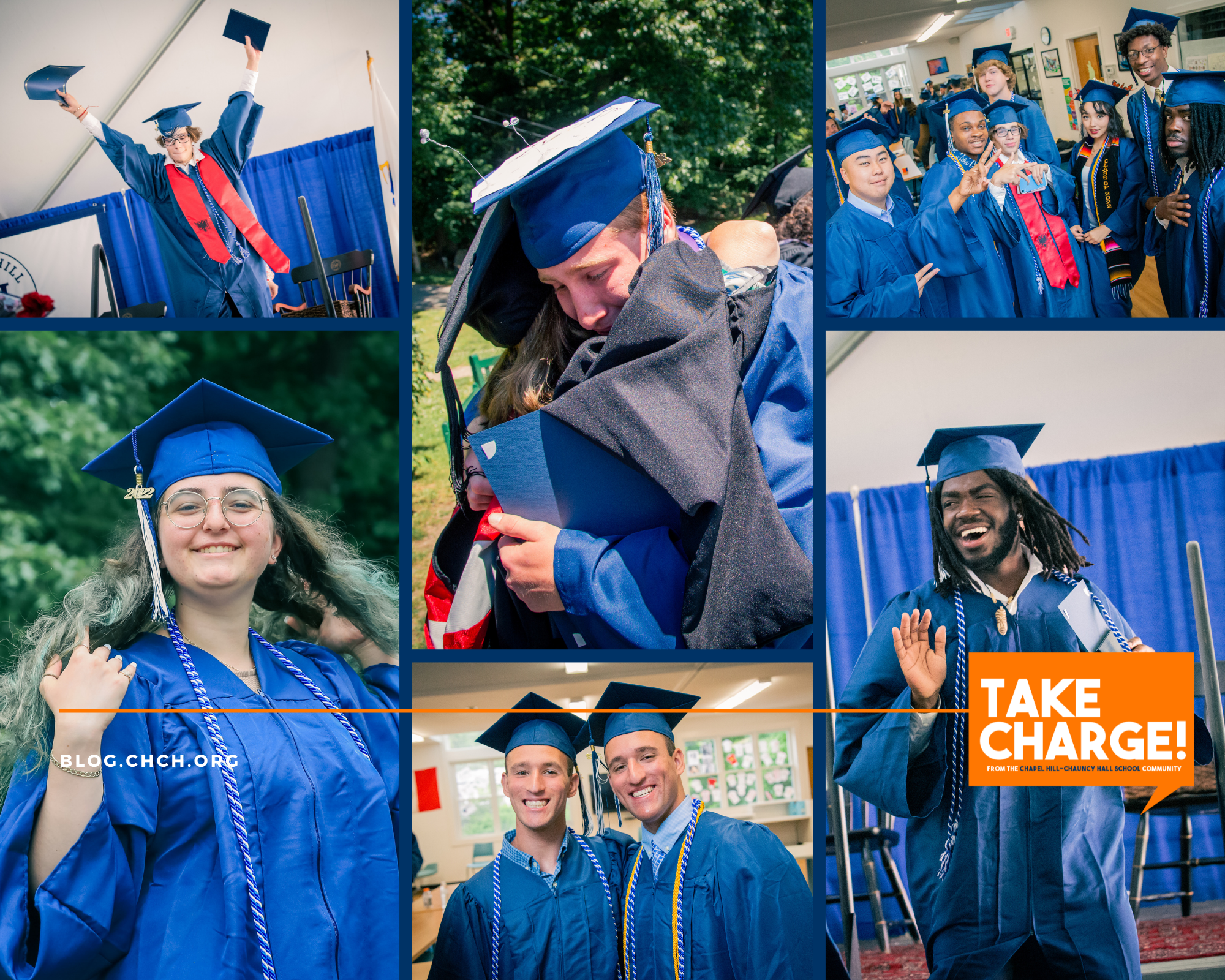 Student speakers included Valedictorian Stephanie Fernandez and Salutatorian Ethan Rosen, each delivering an inspirational speech to their classmates. The commencement address was delivered by U.S. representative for Massachusetts' 6th congressional district, and a member of the Democratic Party, Seth Moulton. Congressman Moulton resonates with CH-CH's mission to, "engage a diverse community of learners in a collaborative educational experience, preparing them for college success and a lifetime of meaningful engagement with the broader world."
In his commencement address, Congressman Moulton shared his keen wisdom with the Class of 2022, emphasizing his confidence in the current generation of future leaders.
"I truly never imagined having this job while I was sitting in your seat. Here are some words of advice for you: Participating in something bigger than yourself will always make a big difference," said Congressman Moulton.
Congressman Seth Moulton delivering his commencement address
In her Valedictory speech, Stephanie Fernandez discussed how the Class of 2022 has grown in so many ways and how she remained true to herself throughout her journey at CH-CH.
"This school has something I would have never found in my hometown, or at any of those other private boarding schools," said Fernandez. "It is the people, the teachers and staff and students collectively, who made those aspirations of a 14-year-old a reality."
Stephanie Fernandez delivering the Valedictory Address:
In his Salutatory address, Ethan Rosen discussed his capacity to learn and grow and create his greatest skills.
"During a vocal lesson, when asked to sing a new song, I was just given the notes and told to "go." What came out was a voice that I had never heard before: my own," said Rosen. "I have become less worried about perfection and external approval, and more free in my self-expression."
Ethan Rosen delivering the Salutatory Address
Head of School, Lance Conrad, Ed.D. closed the ceremony with a message to the graduating class, "Your teachers have witnessed your perseverance and resiliency during the most challenging years of schooling that any of us in attendance today can quite possibly remember," said Conrad. "Your class fortitude and focus have been most admirable. You, Class of 2022, have demonstrated perhaps the strongest resolve and character that I have witnessed in any graduating class in my 16 years at the School."
Head of School, Lance Conrad Ed.D., awarding diplomas to the Class of 2022
Congratulations to the CH-CH Class of 2022!