CH-CH Trustee, Parent, and former Academic Dean, Dr. Margaret Allen, recently sat down with Ed McCarthy, a former CH-CH coach and teacher, to discuss the intersection of creativity and athletics.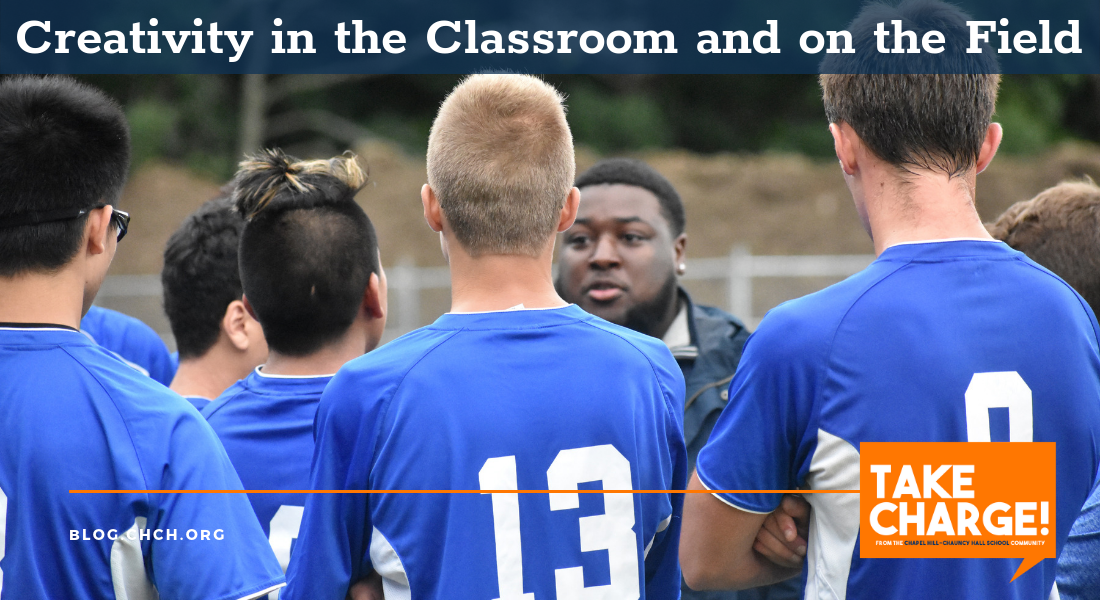 Margaret: Ed, you've been a high school and collegiate athlete, and you've coached three sports – Lacrosse, Wrestling, Football - for thirty years, including coaching a professional Lacrosse team, the Boston Cannons. Based on your experiences, what sets a creative athlete apart from others, and how do these traits help the aspiring athlete become successful in their sport?
Ed: Creative athletes think outside of the box. They push boundaries of conventional ways of doing things and invent new and unexpected approaches. Within the typical set of rules or playbook in athletics, the unexpected approach can often be successful, surprising the opponent who then must react quickly. Memorizing – or the mastery of a basic sport skill – is the first step in learning and playing sports. To have artistry as an athlete, one must first master the basics. So, practice, and practice some more, until you have mastered the basics of your sport.
Margaret: This sounds very much like what art teachers say! Practice the basics, get so comfortable with materials and tools that working with them becomes second nature, and then imagination and creativity take over!
Ed: Yes, athletes and artists learn and develop in very similar ways. You have artists in your family and many friends who are artists, musicians, and writers. Have these people influenced the way you think about creativity?
Margaret: Yes, without a doubt, my family and friends have been a strong source of inspiration for me, prompting me to turn often to questions that relate to creativity.
I noticed early on, for example, that students who struggled with traditional classroom tasks often excelled in the arts. I noticed that students who were disorganized and distracted in their routine lives were able to focus with deep concentration on tasks connected with their creative selves. The passionate engagement that they found in their creative work was palpable.
Young children learn through imaginative play, with its freedom and happiness, and I wondered why our classrooms could not be more like this. I saw that while artistic work required long hours of isolated practice and skill-building, its culmination was a joyful sharing with others and participation in something bigger than the isolated self.
Following up on these ideas, it seems that our culture – of which schools are a part – makes a sharp distinction between "the Arts" and "Athletics"; the results are that students often have to choose between one or another, they end up pursuing one at the expense of the other in their later lives, and at times one group may come to demean or stereotype the other. Why does this happen? Is it inevitable? What can we do to work against this either/or way of thinking?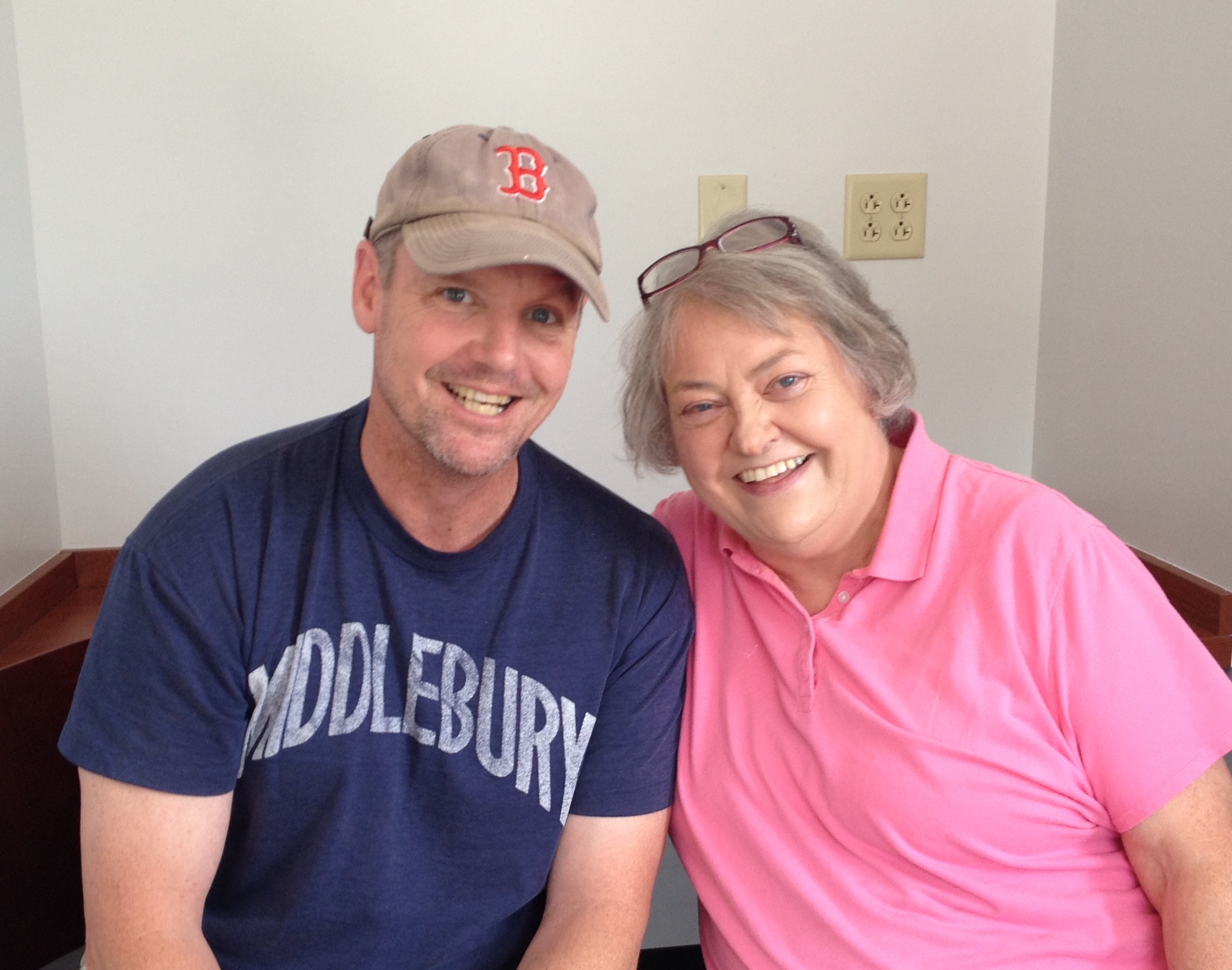 Ed McCarthy and Margaret Allen P'93, P'95
Ed: A great question! Having run a Writing Program in an independent school for over ten years, I can tell you that the students who experience the most success socially, professionally, and personally are highly open to continuous learning in both critical and creative thinking. In the words of an educated friend, "the new MBA is the MFA"! That is, one must be adept at mastering the basics – say, working with an intelligent machine, and then build social and creative connections upwards and outwards from that foundation.
We've also come to realize that all brain pathways need practice and that any "labeling" of a young person as "left brain or right brain" or "only" an athlete or math person or artsy person is a terribly harmful and limiting labeling practice.
But your question, Dr. Allen, is how can we reverse this labeling? I think that the real path is to direct our attention toward originality. Let's look at each child, each boy and girl in school and open the door to music, art, movement, math, science, economics, social sciences, and the like, and then start encouraging them all down a path that will benefit our future.
Margaret: What advice would you give to a young athlete in terms of employing creativity in their sport or game?
Ed: All creators combine the arts and skills of other realms, and all creators have models. If you want to be a great baseball player, watch cricket. If you want to be a great lacrosse player, watch the greats and imitate, imitate, imitate – and then build your own style.
"Creative athletes think outside of the box... Within the typical set of rules or playbook in athletics, the unexpected approach can often be successful, surprising the opponent who then must react quickly."

- Ed McCarthy

Margaret: If your observations on the relationship between creativity and athletic success hold true, what are your thoughts on how this relationship extends to other areas of life?

Ed: In The Power of One, that great coming-of-age story about a boy in South Africa, Peekay, who boxes with his head and heart, the recurrent theme is that we must really examine the balance between our emotional intelligence and reasoning skills. We all need a head and a heart in any endeavor. In leadership, citizenship, learning, in our careers, and especially in our homes and neighborhoods, we need to blend a creative imagination – empathy and emotional IQ – with critical thinking. That's the way to build a better world!

About the Authors:

Dr. Margaret Allen has had a long career in teaching, academic administration and instructional design at the college and secondary school levels. She has a PhD in Linguistics and Psychology, and an MEd in Instructional Design. In the 1980's and 90's, she was Academic Dean at CH-CH and established several key initiatives, including the Senior Presentation program, which continues at the school today. She is married to Richard Allen, former Head of the Art Department at CH-CH and a practicing studio artist. As Academic Dean at Tilton School in NH in the early 2000s, Dr. Allen led the way in developing programs such as the Senior Research program and used the framework of Understanding by Design and the findings of the Partnership for 21st Century Skills to revise the curriculum and the grading system. She has conducted research and written extensively on curricular matters. After her retirement from Tilton School in 2014, Dr. Allen returned to CH-CH to become a member of the Board of Trustees.

Ed McCarthy is a current English teacher and coach at St. Sebastian's School, an independent, all-boys Catholic secondary school in Needham, MA. McCarthy taught and coached at CH-CH from the fall of 1996 to the spring of 2000. He looks back to his time at CH-CH fondly, noting the incredibly gifted educators.