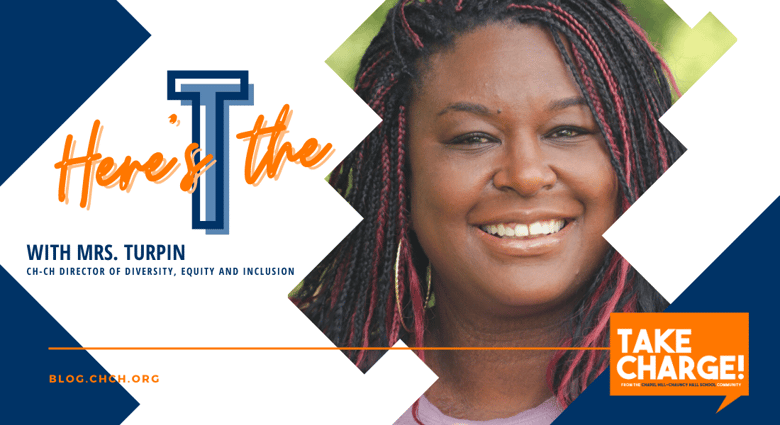 Welcome Back, CH-CH Community! As I've said before, I am extremely excited to be a part of the CH-CH community. I hope you have found some rest and happy moments these last few months, as we continue to fight through these two pandemics. While I have met many people in the CH-CH community, I truly can't wait to see and get to know everyone upon our return to campus.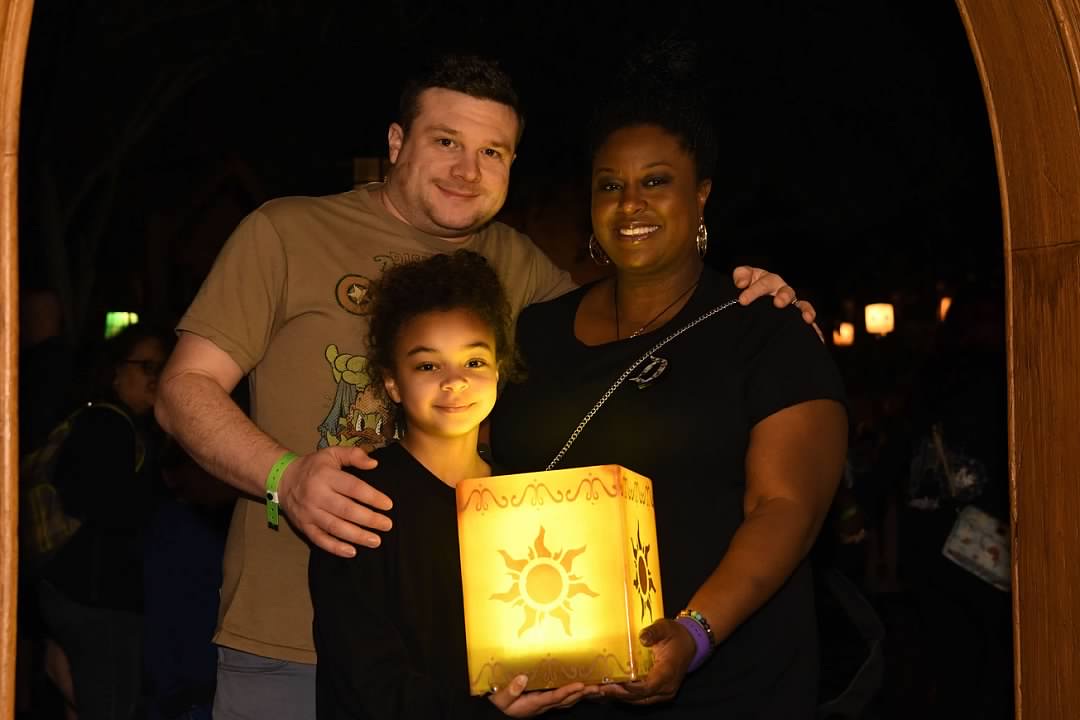 Mrs. Turpin's Family
I live in Leominster with my husband, who is an 8th grade English teacher, and we have a 10-year-old daughter, Ella. This quarantine allowed me to dive deeply into a new passion: Plants. This is Gibson, one of 32 plants I currently take care of. I have moved a few friends to my office so feel free to come by and say hello.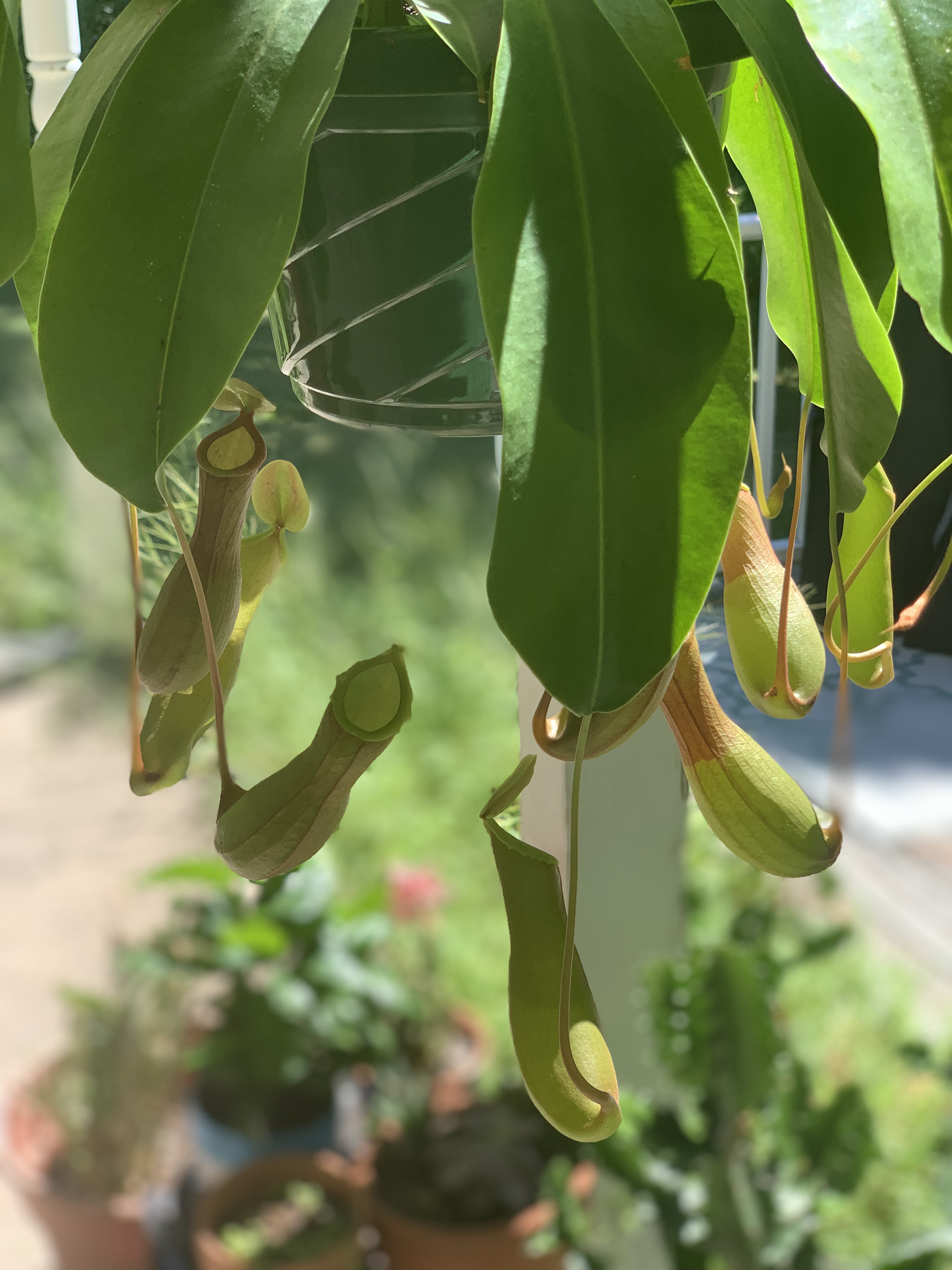 Gibson, one of Mrs. Turpin's 32 plants
I also enjoy music. I have a playlist for almost every mood and happily enjoy being introduced to new songs but my biggest dorkdom is my love of sci-fi and horror. My favorite movie is "Aliens", which there is no need to discuss further because it is ultimately the best movie ever.
Mrs. Turpin and family during a Disney World vacation
I recently finished We Want to Do More Than Survive by Dr. Bettina Love, which I highly recommend. It is not only full of ways to think in a forward mindset, but gives suggestions to address the gaps in our education system, and offers solutions. I'm currently reading The Cooking Gene by Michael W. Twitty, which pairs well with Hungry Hearts. I think food is a great connector of people and heritage, and a way that our legacies live through us that is both simplistic yet real.
This upcoming year is sure to be challenging as we continue to navigate this new way of learning and living. However, we must not lose sight of our goals. For me, this means making sure CH-CH is a school that truly makes each student, staff member, faculty member, and family know and feel that they belong. Our end goal is a school where we all feel like we belong. Everyone on campus is at a different point in this work, but one thing we can all do is take care of those around us as we all fight for what's right, and for a better future.
Watch: A conversation with CH-CH's new Director of Diversity, Equity and Inclusion, Nikki Turpin. Nikki discusses her path to CH-CH, joining the community, and her plans moving forward.
Throughout the school year, I plan to post reflections on what's happening at CH-CH and in the world around us, as well as resources to help us understand and improve our own thinking about diversity, equity, and inclusion. Some of these may be emailed to you directly, while others will be more appropriate for a longer discussion on the blog. I know it can be overwhelming to think about the changes we need to make, but the cost of not making these changes is much greater than the trepidation we have about making them.
I am absolutely thrilled to begin working with so many passionate, intelligent, and dedicated students and staff. If you want to discuss anything with me, or just want to introduce yourself and say hello, please email me at nturpin@chch.org or stop by my office in Wilkins.
In love and strength,
Mrs. Turpin
Nikki Turpin is the Director of Diversity, Equity and Inclusion at Chapel Hill-Chauncy Hall located in Waltham, MA. Learn more about DEI, Anti-Racism, and Equity Initiatives at CH-CH.