To honor Dr. Martin Luther King Jr's call to service, CH-CH students continued the tradition of creating and leading MLK workshops to bring diversity and inclusion to the forefront, while giving their peers opportunities to understand experiences different from their own.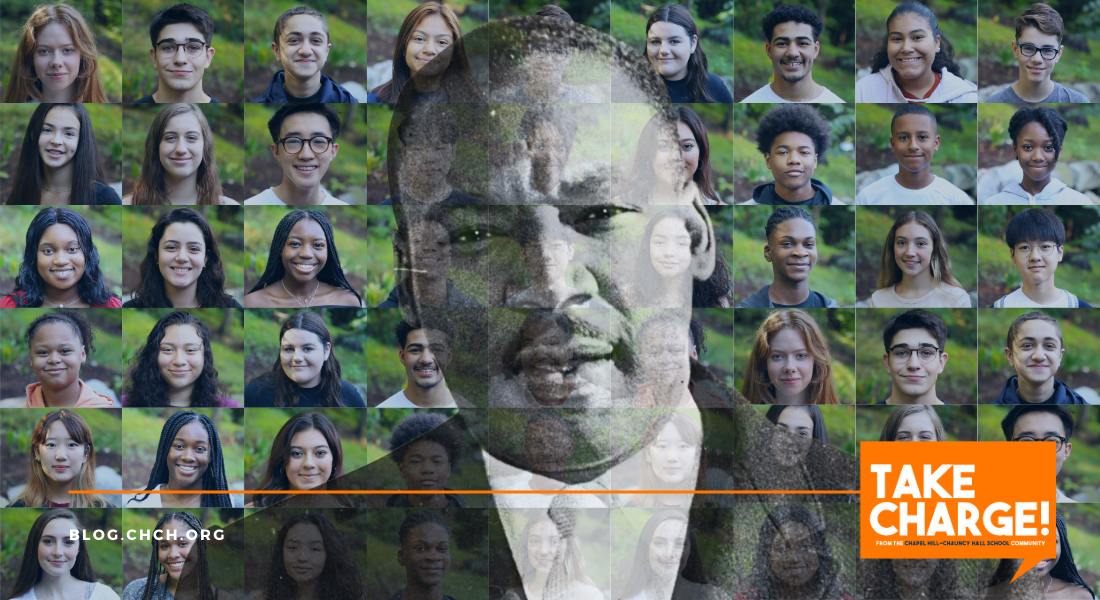 Dr. Martin Luther King, Jr. showed the entire world what it means to stand up for justice and equality, even when it seems impossible. His resistance, resilience, and activism, throughout the Civil Rights Movement and in the face of racism and white supremacy, created monumental change and a humanitarian impact that continues to reach beyond his lifetime.
In celebration of Martin Luther King Jr.'s legacy and achievements, the third Monday in January is observed in his honor and serves as the only federal holiday designated as a national day of service. MLK Day isn't a "day off of school", it's a "day on" that encourages all Americans to volunteer and help improve their respective communities. Knowing this, members of CH-CH's Students of Color Alliance (SOCA) took the initiative to lead the entire CH-CH community in educational and informative workshops in recognition of Dr. King's accomplishments.
With a student body composed of domestic and international students from all across the globe, it's no surprise that over the past few years the CH-CH community has taken a multicultural approach to incorporate student-run workshops into the overarching curriculum. In January of 2019, the first Martin Luther King Jr. Day workshops designed solely by students took place and focused on honoring his legacy while encouraging participants to consider their own identities and place in the world.
The student-centered seminars were met with exceptional feedback. This not only encouraged the Students of Color Alliance to implement the MLK workshops during the 2019-2020 school year, but it also brought the realization that their collective idea was now considered the newest community-wide tradition at CH-CH.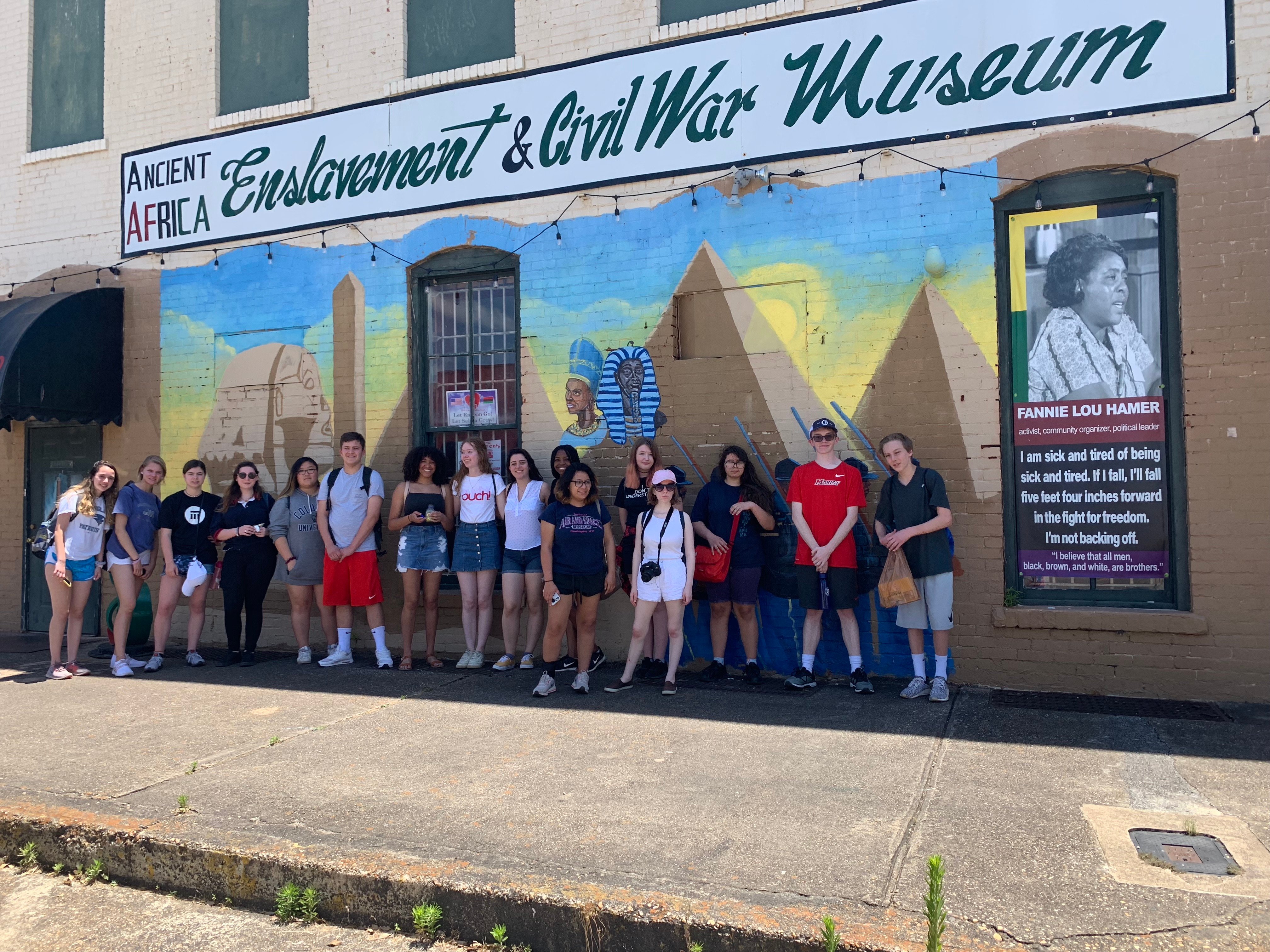 The Civil Rights Journey: Examining the Past to Make Change experiential learning trip, where CH-CH students traveled to Birmingham, Alabama to visit museums and numerous historical sites, shadowing the footsteps of those who fought for equality and voting rights. (Pictured above and below)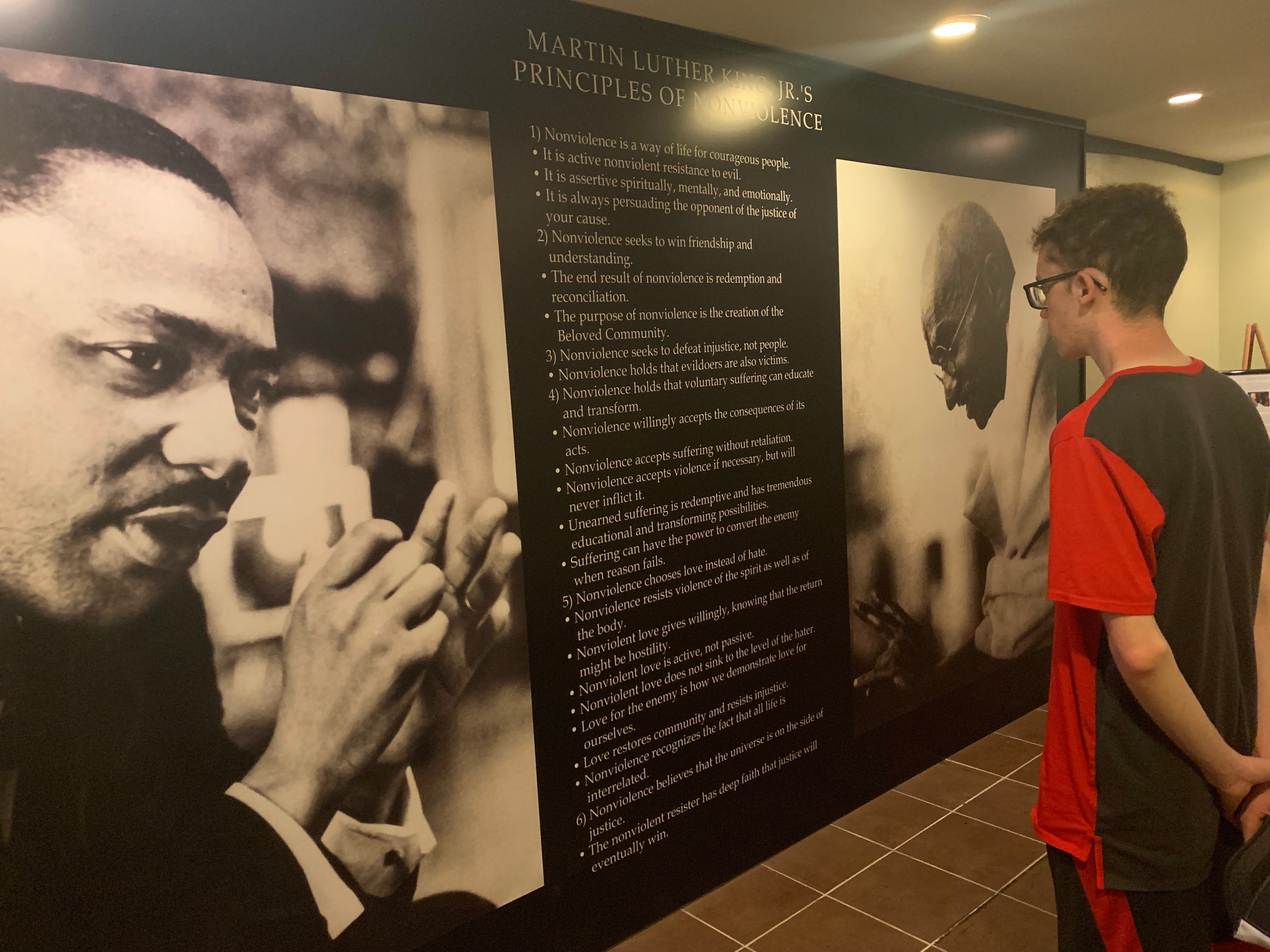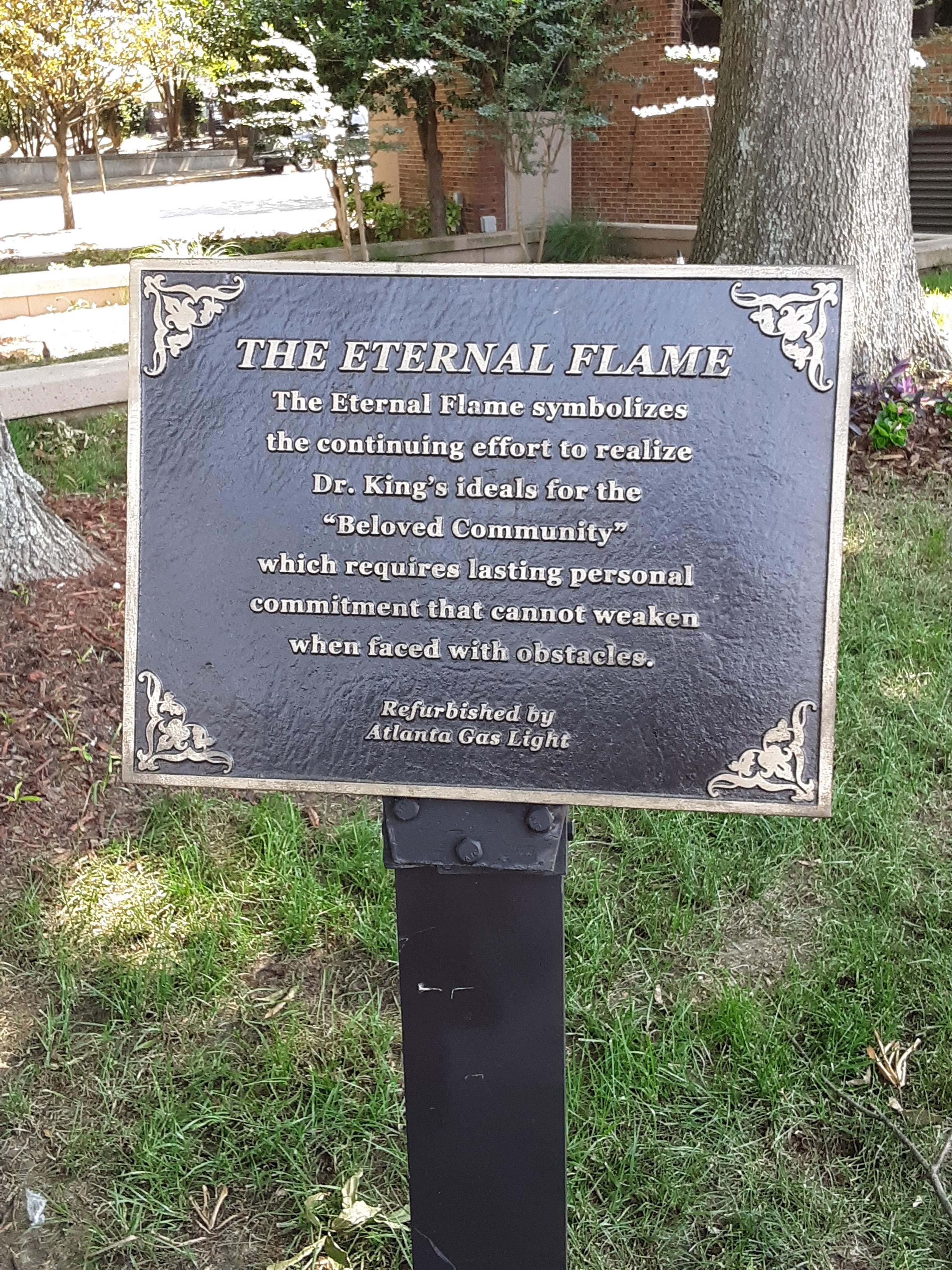 This year, student leaders constructed workshops in hopes to spark meaningful discussions about the people and movements that have shaped the culture of the United States. Empathy was a focal point of the workshops this year. "Empathizing with people of different communities, like Martin Luther King, Jr. and the Black community, will only enrich our school and further our long path towards diversity and inclusion," said SOCA leaders Sidney D. '21, Stephanie E. 21, and Denisa L. 20, collectively.
The lineup of thought-provoking student-led workshops provided students, faculty, and staff with a better grasp of the people and movements that have shaped society. These workshops included:
1. Black Activism
An interactive workshop created by Abrie C. '23, Dylan G. '20, Dallas R. 21, Sophia B-G. '21, Marni S. '21, Stephanie E. '21, Mel T. '21, Andi L. '22, and Nia W. '20, that discussed the Black Panther Party, from the history of the political organization to the present-day social repercussions. Topics discussed included the diversity within party members and community enrichment efforts, which included free breakfast and sickle cell treatment. The goal of the student leaders who presented this workshop was to provide the CH-CH community with an in-depth historical look at a pivotal organization behind the Civil Rights Movement.
2. Coretta Scott King
This workshop, collaboratively led by Jemima J. '21, Jack L. '21, Biiron S. '21, Maeve K. '20, Sidney D. '21, Stephanie F. '22, Ozmhara G. '22, Jules R-G. '21, and Jasper K. '20, explored the contributions and impact of Civil Rights Leader and wife to Martin Luther King Jr., Coretta Scott King. Serving as an informational session, students learned about King's lifetime of achievements, impact on Dr. King. Ultimately, the goal of this workshop was to refocus the lens of the Civil Rights Movement through the eyes of a Black woman.
3. Exploring Diversity and Privilege
Jaehong K. '23 and Anthony R. '23 led the CH-CH community in an interactive session that encouraged everyone to explore the words diversity and inclusion in further depth, discussing how and why the definition of each varies by generation. This workshop also took a deep-dive into examining the role privilege had and continues to have in the world, as well as understanding how aspects of identity result in different experiences throughout a lifetime.
4. Selma
A screening and discussion of the 2014 feature-film Selma, led by Leila C. '21, Cam S. '20, Kamryn K. '22, and Ario N. '21. The film depicts the 1965 Selma to Montgomery voting rights marches led by Dr. King and fellow nonviolent civil rights activists.
5. Our Friend, Martin
Denisa L. '20, Zara V. '23, and Jennie H. '22 broadcasted the 1999 animated educational film, Our Friend, Martin, where two present-day teenagers travel back in time and meet Martin Luther King Jr. at numerous historical moments of his life and the Civil Rights Movement.
6. King in the Wilderness
Zoe H. '21, Layla M. '23, and Melissa T. '23 introduced their peers to the documentary, King in the Wilderness. This HBO film discusses and focuses on the work of Martin Luther King Jr during the final 18 months of his life, specifically the Voting Rights Act of 1965, before his assassination on April 4th, 1968.
"Building and fostering leadership and empathy are at the center of our student life programming," said Ben Riggs, CH-CH Director of 11th and 12th Grade Programs. "It was fantastic to see so many of our student leaders embrace this essential work".
Chapel Hill-Chauncy Hall is a coeducational day and boarding school located in Waltham, MA. Learn more about student life at CH-CH.