Chapel Hill-Chauncy Hall graduates have had their creative fires stoked in every class – not just the art and music classes – and they're taking what they learned and applying it to careers, both creative and traditional. We asked five alums to explain how they're creative, where their inspiration comes from, and the role that CH-CH played in helping them become creatives.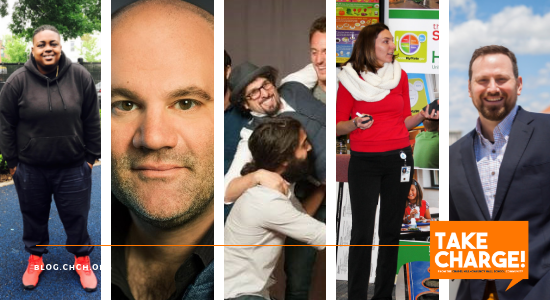 Social scientists have for years been touting a segment of the American workforce that is, in their view, reshaping the nation's economy and culture. The "creative class" as this segment is sometimes called, is composed of those workers whose livelihood is to create. When we envision these "creatives" what comes to mind for many is the creative writer pecking out a manuscript, the mop-headed painter in front of her canvas, or the developer creating the next frontiers of cyberspace.
Chapel Hill-Chauncy Hall graduates have had their creative fires stoked in every class - not just the art and music classes - and they're taking what they learned and applying it to careers, both creative and traditional. In the process, they're shattering the stereotypes defining "creatives" and building lives, inventing products, and making art that inspires, heals, and brings joy. We asked five alums to explain how they're creative, where their inspiration comes from, and the role that CH-CH played in helping them become creatives.
Kamilah Washington '10
The Teacher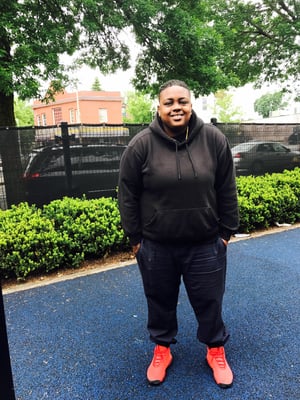 Each year, Kamilah Washington's (Class of 2010) preschool class from the Roxbury YMCA reads Alma Fullerton's book Community Soup. It's about a group of students in a Kenyan schoolhouse who combine the vegetables they've harvested into a soup to share. When a goat gets into the garden and begins to destroy their harvest, the children come up with a creative solution to ensure that they're able to make their tasty soup.
After reading the book, Washington takes her students across the street to the market to shop for ingredients, and then they return to make a delicious soup together. For Washington, who graduated in May of 2017 from Quincy College with a degree in Early Childhood Education, creativity is like this soup: a diversity of thoughts and experiences intermingling to make something beautiful. This was something she says she experienced at Chapel Hill-Chauncy Hall.
"I've experienced a lot of different neighborhoods – I've been in high-income neighborhoods and I've been in low-income neighborhoods," she says. "For me, I want my kids all to know that everyone's the same and that they shouldn't feel like they're less than anyone. One of the reasons I went to Chapel Hill in the first place was diversity."
Brian Johnson '93
The Writer & Editor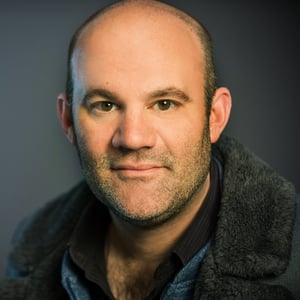 When asked to identify his "creative muse," Brian Johnson (Class of 1993) smiles at the term.
"I'd call it a sickness," he replies with a laugh.
Well, Johnson's "sickness" has produced a string of unlikely creative successes. He spent time after college writing screenplays – an endeavor that wouldn't bear fruit until much later. While working as a reporter with the Lawrence Eagle Tribune a decade ago, he half-jokingly created (with his younger half-brother) a website dedicated to then-Celtics big man Kendrick Perkins. The blog was an instant hit, even drawing the attention of Perkins himself – who had the brothers over to his mansion and celebrated with them after the Celtics' 2008 NBA title.
The site's flash of success served as the unlikely seed for Johnson's next idea: a website and media company serving the medical device industry. MassDevice.com has become what Johnson calls "The Wall Street Journal of the medical technology world," growing from nothing to revenues of more than $2 million annually and more than 130,000 readers. Johnson, who sold the site in 2015, stayed on as publisher and editor.
Most recently, Candlewick Press turned one of Johnson's old screenplays – about a young woman's return to normalcy after serving in the Iraq war – into a nationally distributed graphic novel. How does he come up with this stuff? Easy: follow every idea until it loses its luster.
"Ideas are pretty cheap," he says, "and you should cycle through as many of them as possible."
Stu Berk '95
The Band Tour Manager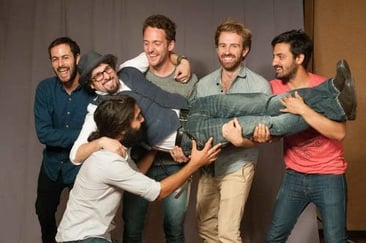 "Do you know how to type?"
This simple question turned into the break of a lifetime for Stu Berk (Class of 1995): writing emails for famed rocker Peter Wolf of the J. Geils Band. Eventually, Berk's personal assistant gig turned into an invitation from Wolf to manage his solo tour, setting up a schedule, hotels, press, and the like and then tour and production managing the band for the next decade.
Suddenly, the kid who grew up around Boston's music scene and started a band while a student at CH-CH had broken into the music industry.
Berk, who lives in Nashville, manages everything from lighting to gear to stage setup. He has worked with musicians as diverse as Vance Joy, Walk the Moon, Dispatch, Young the Giant, and even John Legend. He sees his work as creative expression – every stage is a blank page – and says CH-CH fostered his creativity by giving him the freedom "to throw out ideas and not have people ridicule you."
He occasionally thinks about trading in life on the road for something simpler and more settled, but he's still drawn to the creativity the career affords him.
"I love walking off the bus in the morning and walking into a blank room and making a show happen, loading it out, and bringing it to another city," he says. "It's just fun. There's an energy and a rush to it that you get."
Ryan Gates '98
The Graphic Designer, Videographer, Restaurateur
Ryan Gates (Class of 1998) came to CH-CH as a junior, finding a school that challenged him in new ways. One faculty member, Dr. Margaret Allen, was particularly influential, connecting him with counselors who helped him discover some specific interests. In his senior year, he accepted an internship at The Music Factory and began producing his first music videos.
"That set me on the path I'm on now," he reflects. "Dr. Allen was a savior."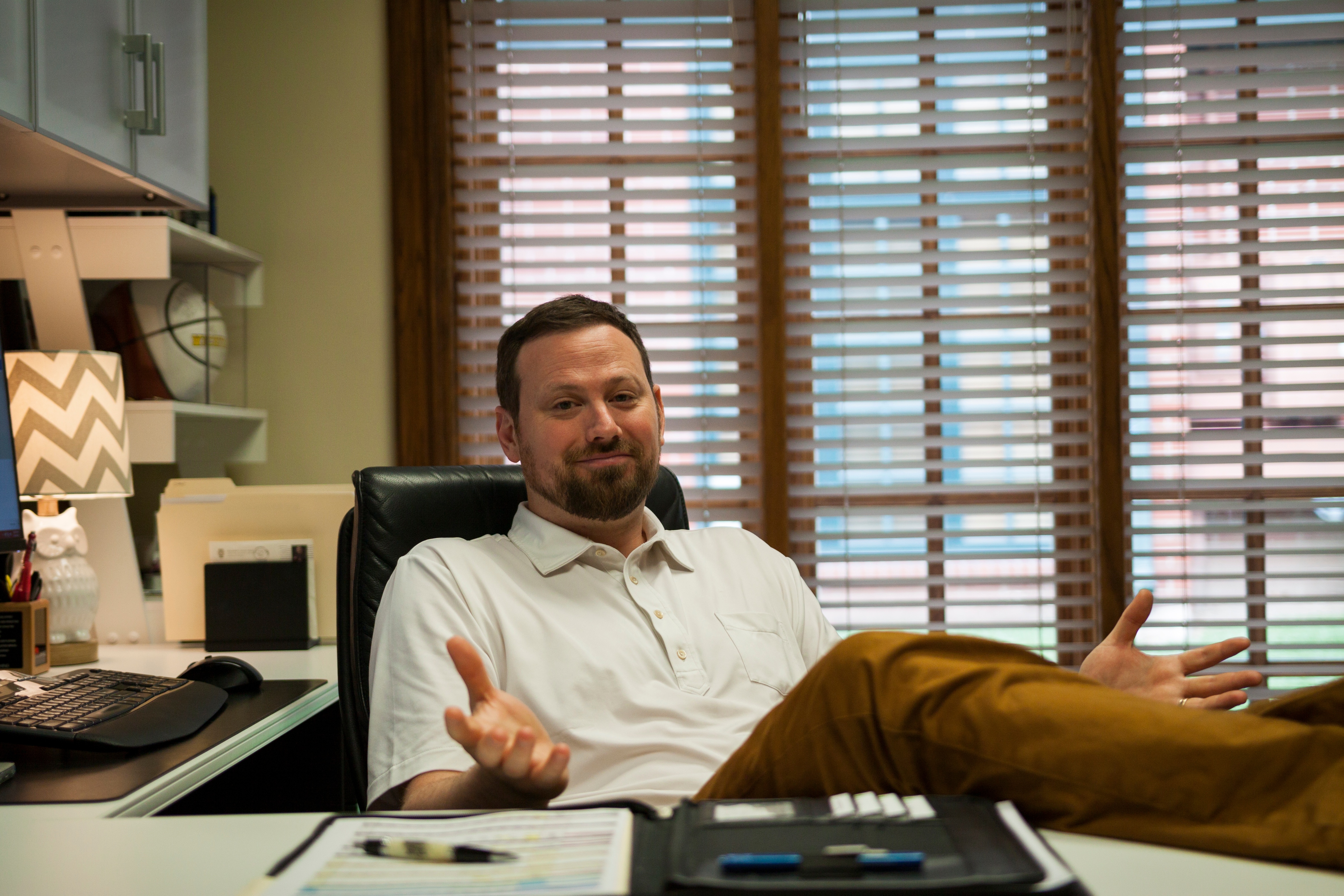 Gates says his time at CH-CH also gave him the ability to pivot or make a lateral move when something he's doing isn't working the way he'd like. This has led to a career path that is, well, multifaceted – just the way Gates likes it. He's created online video content for some of the world's biggest brands, produced children's television programming, shot and edited indie horror films, and even turned down a comedy writing gig with The Daily Show (which he regrets). He's a marketer, director, writer, graphic designer, and restaurant owner. More recently, he co-founded a nonprofit experimental arts center in his hometown of Wichita.
How does Gates get inspired to flesh out his next idea?
"I close my door, turn on Spotify, pull out a big white board, throw darts, and brainstorm alone," he says. "That's my jam."
Pam Griffin '05
The Nutritionist
Can a nutritionist with the United States Department of Agriculture be creative?
Absolutely, says Pam Griffin (Class of 2005). The licensed nutritionist spends her days collaborating with states in the Northeast to design innovative, USDA-funded nutrition programming that serves low-income Americans – a population statistically more at risk of becoming overweight or obese. She helps representatives from the states ensure they are meeting their objectives, assists with technical questions, and shares ideas and best practices she's seen implemented in the other states with which she works.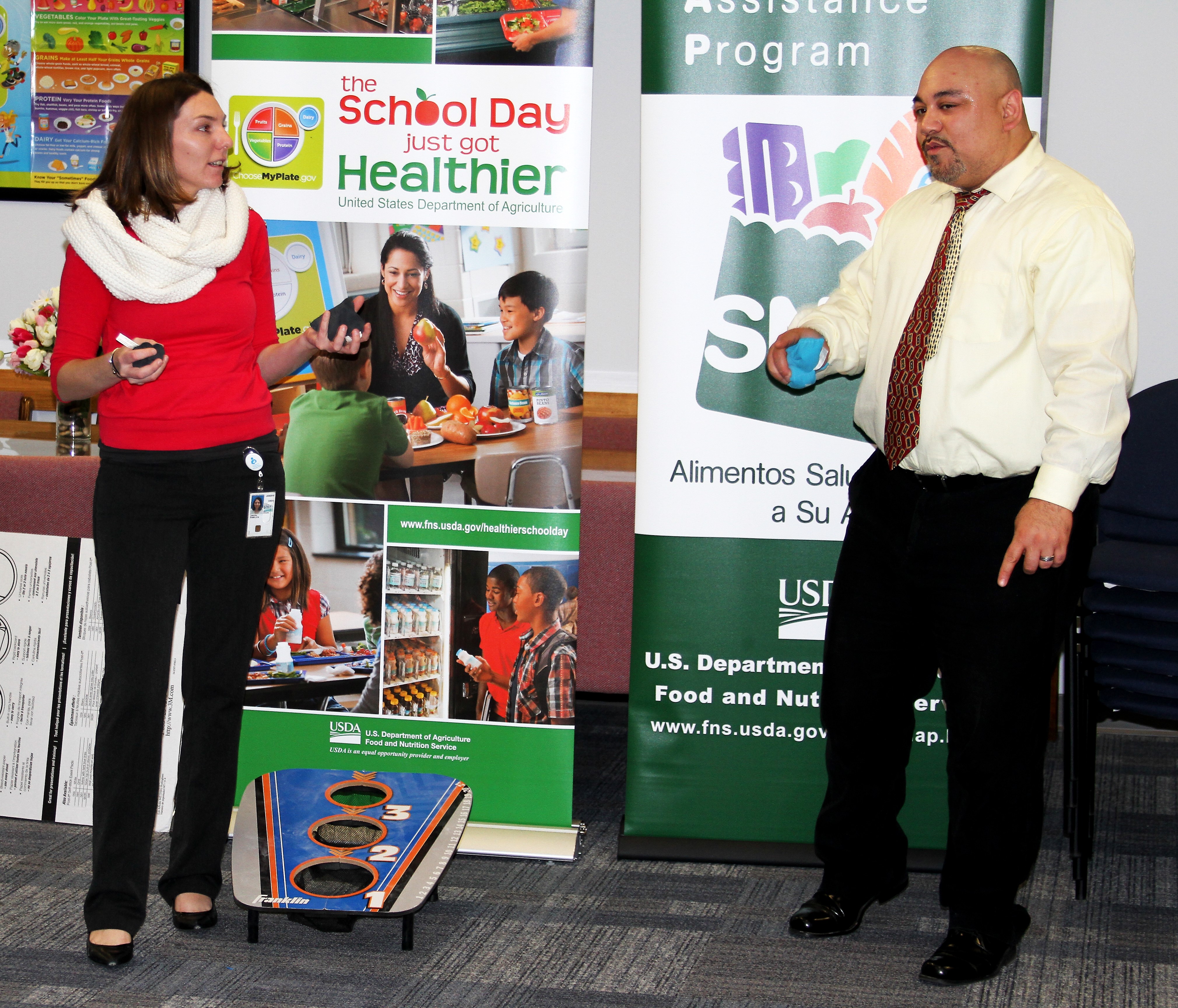 "Even though there are a lot of rules and regulations, there's a lot of flexibility in how states can design their programs," she says. "Whether that's working in schools or food banks, there's a lot of creativity in there."
Griffin credits teachers and staff at CH-CH for encouraging her to participate in activities in which she was not immediately interested – like art and drama. But even more than that, the diversity of learning styles served within the CH-CH community helped her recognize her own bent toward visual learning. She says that in her work today she frequently advocates for information to be presented in a more concrete, visual format as opposed to, say, an informal conversation.