As soon as the school year begins, students begin the countdown to one of the most anticipated events of the year...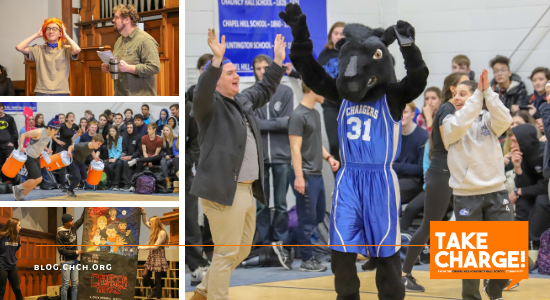 Winter Carnival, a week-long event typically held in early February, is a part of the fabric of CH-CH. Spearheaded by English teacher and 11th Grade Dean Cassandra Dinkel, it provides students and faculty members with opportunities for friendly competition while performing skits, painting team banners, building challenges, and playing the sport unique to CH-CH: Hula Ball.
"Winter Carnival brings the community together and allows junior students to take on leadership roles, including student MC's and the overall planning of the week," said the 11th Grade Dean. "The week provides as a wonderful time for students to work with each other and solve problems outside of the traditional classroom setting."
The tradition of carnival week coincides with Chapel Hill-Chauncy Hall's mission of embracing differences in a supportive community.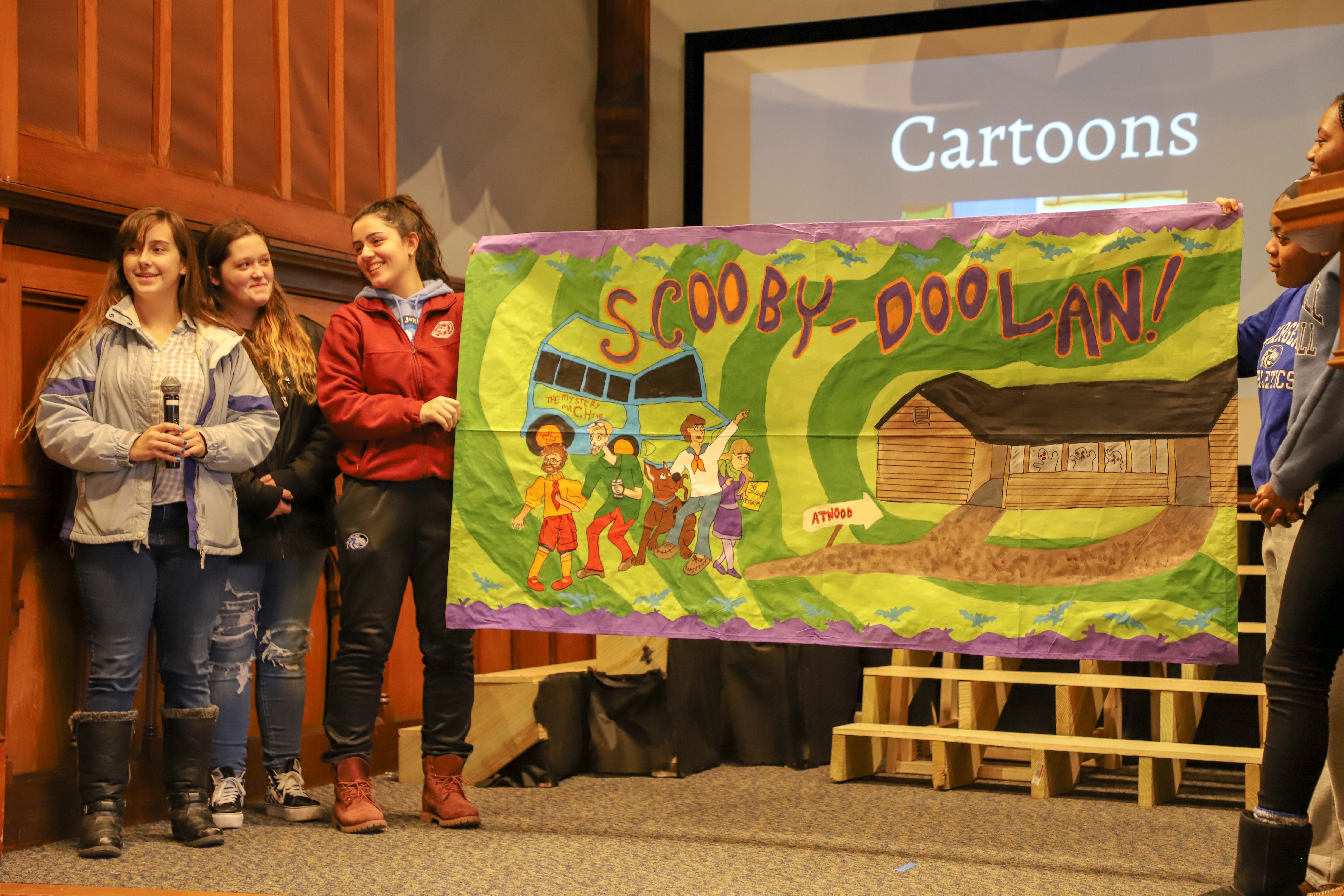 "I don't think you can undersell the community-building aspect of Winter Carnival and that, in truth, schools are communities. We have created these communities because we think learning together and knowing each other is more powerful than learning alone" said Assistant Head of School Josh Bubar.
In some cases, it serves as a platform for students to come into their own as a member of the community.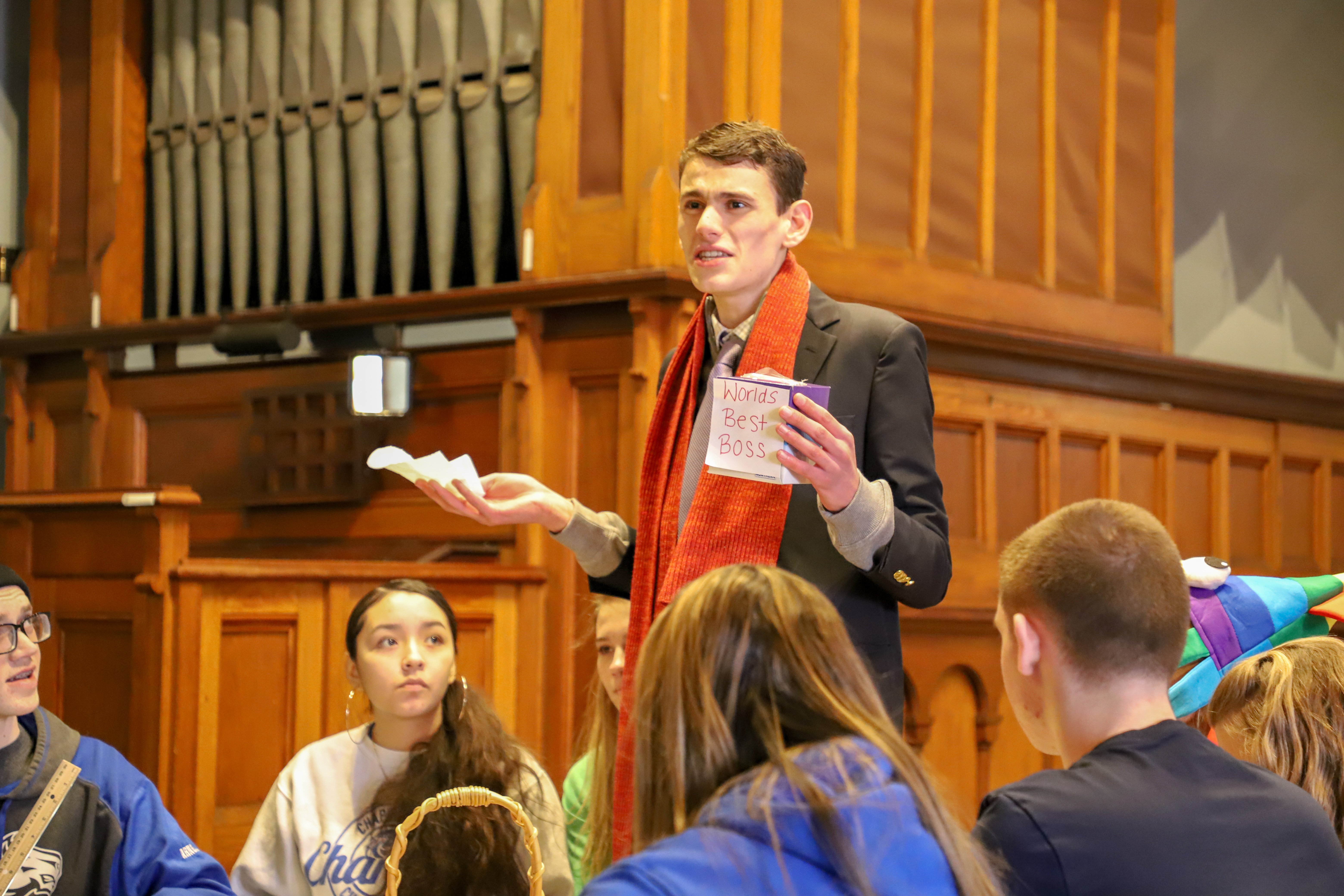 "It's just another way for different kids to stand out and shine," Bubar said. "Every year, there is a student who comes out of nowhere and has a role in one of the skits, for example, and is a wonderful entertainer. I think that kind of stuff is really important for us as a community."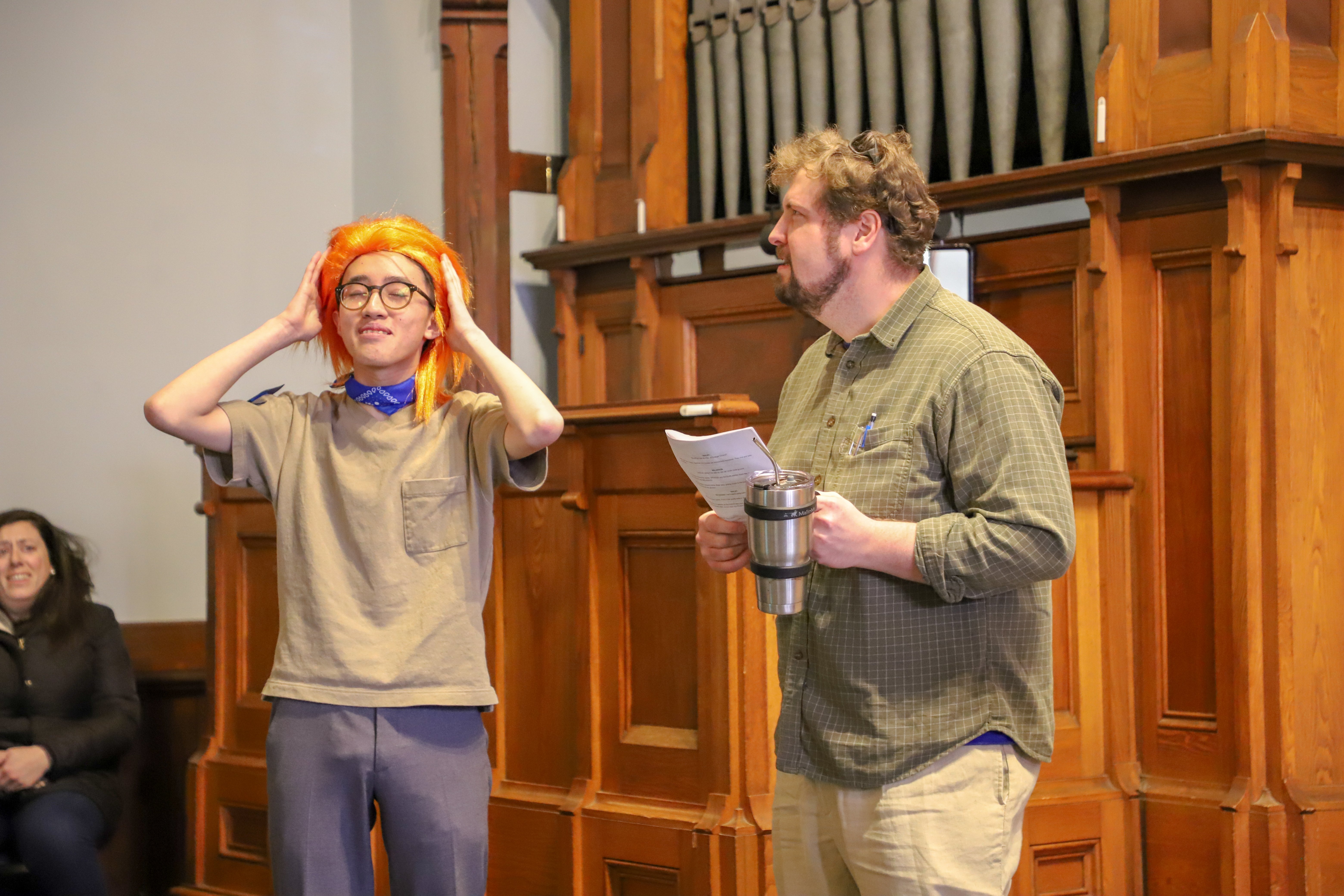 The long-standing tradition also provides students with the opportunity to de-stress in the middle of the longest trimester of the year. From bonding with classmates to participating in dress-up days, every student has a reason to look forward to Winter Carnival.
"Personally, I love seeing Winter Carnival week evolve each year," said Student Body President, Ben J-D. '19. "Events and activities improve, creating new traditions for the following years". Ben also noted fan-favorite activities which remain the same, such as the highly anticipated Ironman/Ironwoman races, creative art banners, hilarious skits, and innovative building challenges.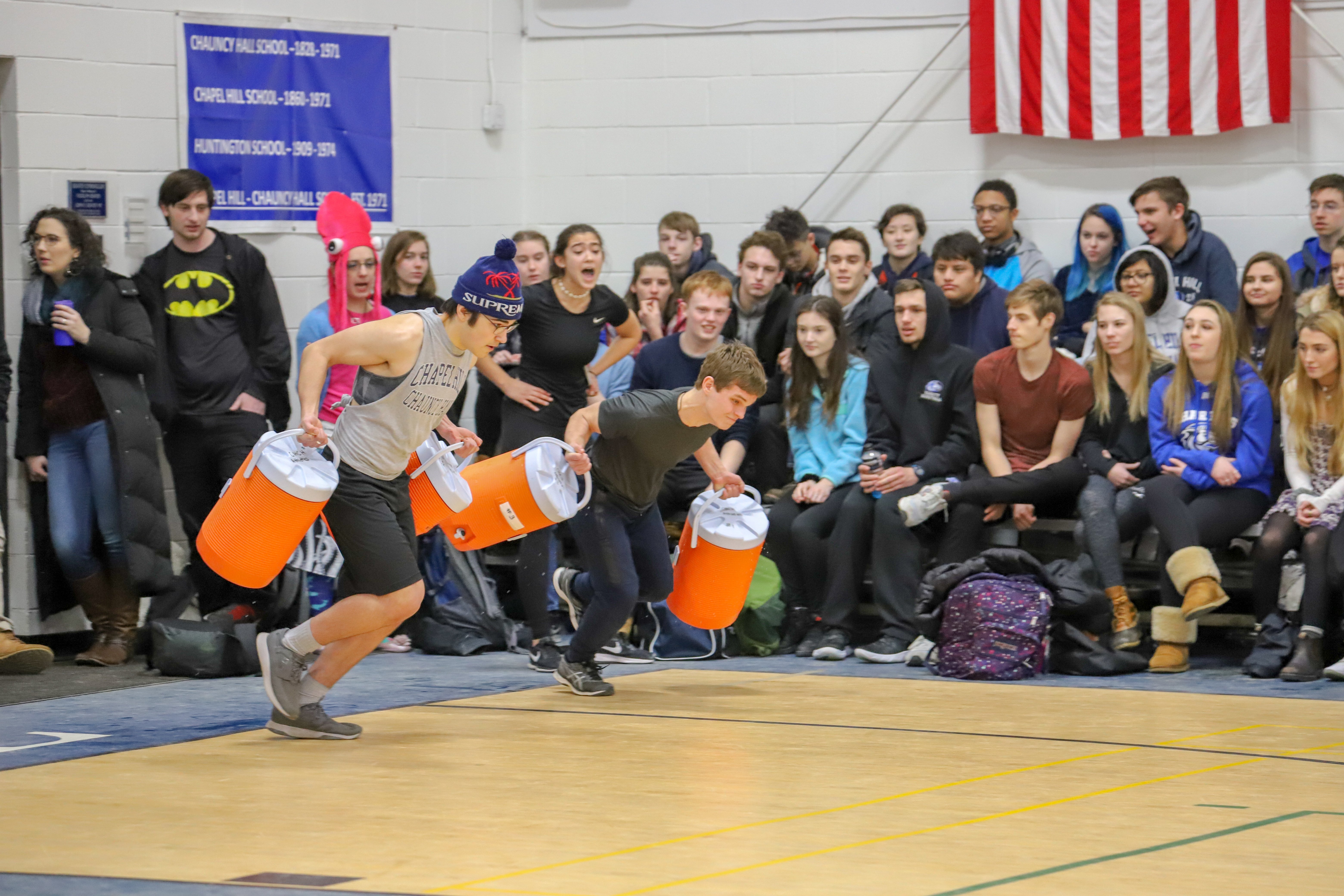 "These events truly capture the soul of CH-CH, allowing different approaches and ideas to a situation and eagerly including all community members in something awesome," said the Student Body President. "Visual, kinetic, theatrical, and analytical intelligences are all directly represented in this tradition."
Chapel Hill-Chauncy Hall School is located in Waltham, MA. Learn more about student life and the academic curriculum at CH-CH.