The Class of 2019 at Chapel Hill-Chauncy Hall, can be defined by their broad range of interests- from meteorology to documentary filmmaking, from illustration to early childhood education, and all the computer science, sociology, mechanical engineering, math, and political science majors in between.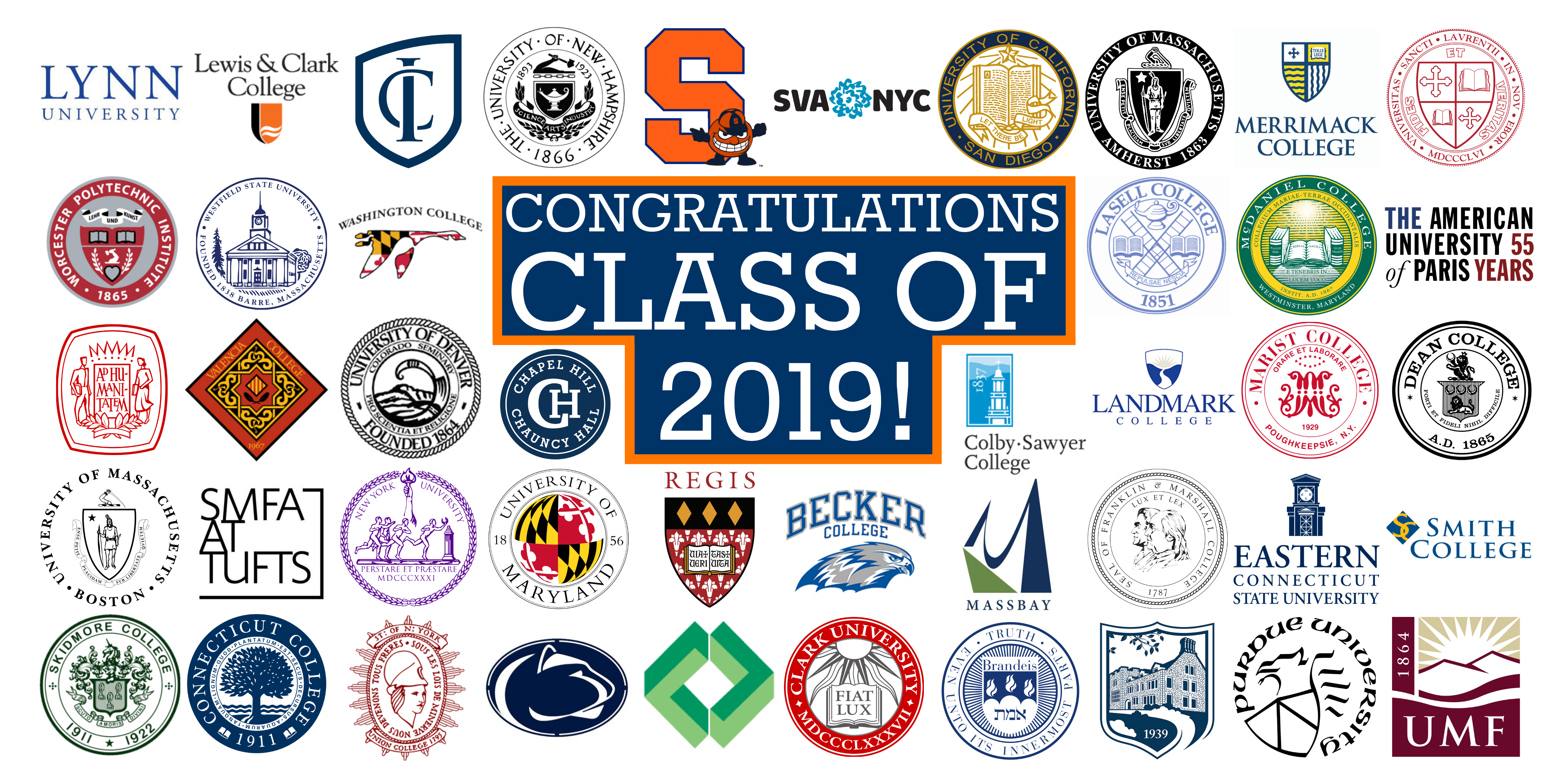 This group of scholars are seeking answers to their intellectual questions and finding college communities and gap year programs to discover more about who they are in states all across the country, and even in Paris, France. They applied to and are enrolling at Big 10 schools, and colleges with an enrollment as small as 500 students. Whether it's in a booming metropolis or a quaint coastal town, the Class of 2019 worked hard to find their fit, and will set foot on the campuses they chose with purpose next fall.
The CH-CH Class of 2019 Will be Attending the Following Colleges:
Becker College
Brandeis University
Clark University (2)
Colby-Sawyer College
Connecticut College (2)
Dean College
Eastern Connecticut State University
Endicott College
Franklin & Marshall College
Ithaca College
Landmark College
Lasell College
Lesley University
Lewis & Clark College
Lynn University
Marist College
Mass Bay Community College
McDaniel College
Merrimack College (2)
New York University
Pennsylvania State University
Purdue University
Regis College
School of Visual Arts
Skidmore College (3)
Smith College
St. Lawrence University
Syracuse University
The American University of Paris
Tufts University/SMFA
Union College (New York)
University of California, San Diego
University of Denver (2)
University of Hartford
University of Maine at Farmington (2)
University of Maryland, College Park
University of Massachusetts, Amherst (2)
University of Massachusetts, Boston
University of New Hampshire at Durham
Valencia College
Washington College
Westfield State University
Worcester Polytechnic Institute
The Class of 2019's Journey to College by the Numbers:
54 students sent 408 applications to 177 colleges in 21 states and 2 countries. They were admitted to 126 different colleges and are enrolling in 43 different colleges.
85% of students were admitted to an early identified top choice college.
Congratulations to the Class of 2019!