How many times have you said that there aren't enough hours in the day to get your homework done? Do you ever have to stay up late to study for a test the next day? By improving your time management skills in high school or middle school, you'll be able to get your work done quicker, spend less time stressing about homework or studying and improve your grades.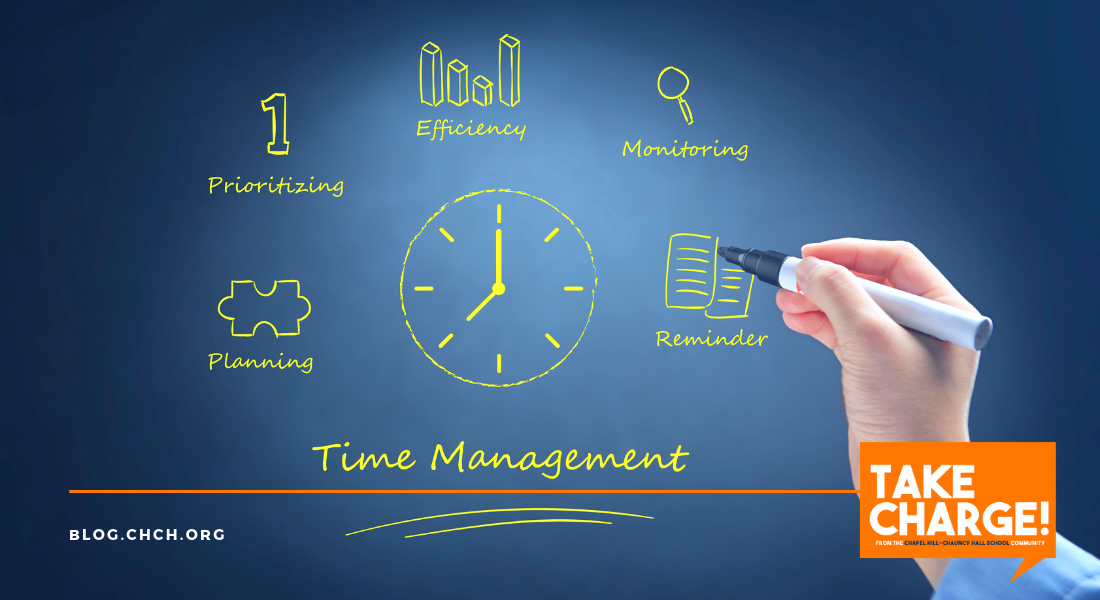 I interviewed students at Chapel Hill-Chauncy Hall and asked them to share the time management strategies that have worked best for them. Try these tips out for yourself, and start taking control of your time and your schoolwork. Ultimately, it's about learning what works best for you.
1. Remove distractions (with a little help from your friends)
Distractions are the number one enemy to time management. A notification pops up on your phone, you check a photo posted by a friend, the next thing you know, a half-hour has gone by and your homework is still waiting. Phones continually come up as the main source of distractions. One student told us how she and a friend helped each other to keep focused on their work:
"Having your phone nearby is really distracting… I would always check my phone and lose track of my work. My friend and I made a plan to take each other's phone, and not give them back until we were done with our homework" - Sidney D. '21
Tip: Want to find out how distracting your phone is? Follow this exercise our Skills and Academic Support teachers implemented last spring. The results may shock you!
2. Break big projects into smaller sections
Having a longer paper to write can be overwhelming, where do you even start? One way to make a bigger project more manageable is to break it into several smaller steps that can be taken one-at-a-time:
"For a bigger project, I'll break it into smaller sections. For example, with my history research paper I broke the project into five steps, because having smaller steps is less overwhelming than thinking of writing one long paper." - Kathleen C. '19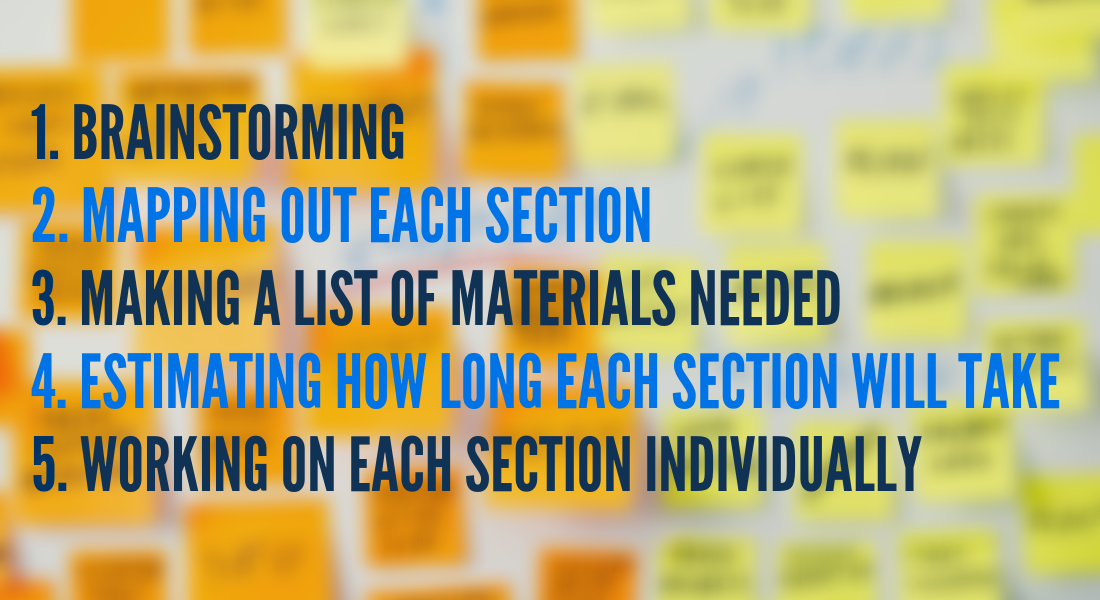 Tip: Download the "Break It Down" step-by-step worksheets, as part of the Life-Changing Magic of Homework Organization.
3.

Use technology to your advantage

There are so many helpful apps and websites that can make studying more effective and help with time management. By finding the time-saving app that works best for you, you'll be make studying more efficient, and be ready for that next test!

Tip: Check out this list of apps that can help students take notes, prepare for quizzes, and collaborate with classmates.
4. Prioritize
Sometimes there's an assignment that you get focused on, and it can cause you to lose track of the other work that needs to get done. Prioritizing can help to make sure that none of you work gets lost in the shuffle:
"I like to take a look at all of my work and determine what is due first. I want to make sure that I'm not spending all my time on something that is due later in the week, and then forgetting about something that is due tomorrow." -Phannita S. '20
Tip: Download a "What Do I Need To Study" Chart
5. Start the week with a schedule
If you're losing track of homework assignments and due dates, it may be beneficial to take a block of time to look at all your work and create a schedule for the week.
"The great thing about weekly schedules is that students can get organized in a way that works best for them… many of my students utilize schedules and planners that we print out weekly, which they can tuck into a binder sleeve or put in a homework folder." - Elizabeth Rosen, CH-CH Skills and Academic Support Teacher
Tip: Download Weekday and Weekend Planners
6. Avoid Starting and Stopping
For many people, it takes a lot of time to get in "the zone", where you're focused and doing your best work. By starting and stopping frequently, you'll increase the time it takes to get into your most focused and productive state of mind. Try working for one longer block of time, and completing a larger assignment in one sitting.
"I like to get all my shorter projects done and out of the way during the day. Then I can focus on the bigger projects at night. I have more time at night, and I'll get the work done faster if I can stay focused for one block of time, instead of starting and stopping." - Shamiya A. '18
Delegating this time, whether at school or home, decreases your chance of scrambling to finish work last-minute. At the beginning of each week, block out manageable chunks of time (on the weekday planner you downloaded above!) to maximize your daily productivity.
Ultimately, by mastering time management techniques that work best for you, you'll be able to be in control of your homework, your studying, and your time. Do you have time management tips of your own? Let us know on Facebook!
Matt Soule is the Director of Marketing and Communications at Chapel Hill-Chauncy Hall School in Waltham, MA. Learn more about Student Skill Building at CH-CH.